Discussion Starter
·
#1
·
I'll take a stab and see if anyone else is into this. I like to build toys every now and then. A lot of you have already seen this. I'm just sharing over here too.
What you are about to witness is EXTREME and GRAPHIC in nature. Parental guidance for children under 17 is strongly advised (since they might swipe your credit card and start ordering parts!) I release myself from any and all claims of addiction to RC Astro / Safari vans that may have been caused by viewing these photos. Proceed at your own risk.
I started this project about three years ago and I had intended it to be a spoof on the FIRST ASTRO/SAFARI DIESEL CONVERSION. Well obviously that never happened. I got to about 99% done and lost interest. I have well over 500 photos of the build, most of which can be viewed in the slide shows below. The project is not complete, and is currently in "mothball" status. So you won't see any wheeling shots.
I tried to do every mod I wanted to do to my full size van on this 1:10 scale van. That included a bad *** "Ranch Hand" style winch bumper, Ford 150 signal mirrors, a contractors style rear step bumper, a full length roof rack with off road lights galore, a spare tire carrier on the rear door, rock sliders, a tow hitch bike rack and diamond plate siding. Yeah, I did ALL of that! Oh, and of course it had to have a Cummins Turbo Diesel with dual exhaust.
The order of some of this is messed up, and some of the pix have duplicates. Sorry about that. Sometimes it may appear that things are going backwards. Keep in mind that when you're building stuff from scratch you build up, then tear down and make adjustments, etc. This truck went through MANY revisions while I was building it. Sometimes things just didn't work as intended and other times I decided to add something that required complete dis-assembly (like the winch). If you have any questions about the process please ask. I'm not going to do a writeup step by step as that would take years. Know that a lot of tools and skill went into this. I have been working with small parts and fabricating stuff my whole life. On and off this took about two years to build and THOUSANDS of dollars. Some of it was from rc car kits and some of it was homemade. It was a lot of work.
In case you need some incentive to view the slideshows..... this was the end result: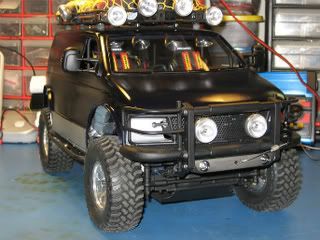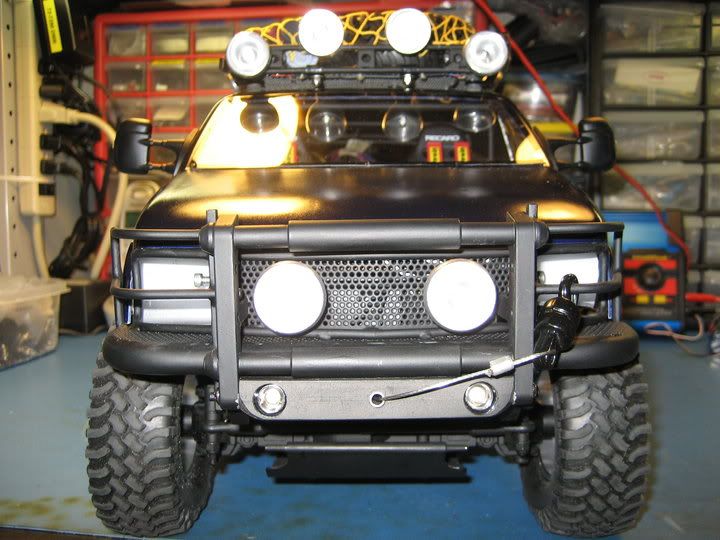 I hope you enjoy the slideshows. Go get yourself a big *** bag of popcorn and plop yourself down in a comfy chair. The slideshow format should not burden your computer or internet connection.
***THE SLIDE SHOWS SHOULD OPEN UP IN A SEPARATE WINDOW ONCE YOU CLICK ON THE THUMBNAILS***
Prepare to be amazed....or not:
Slide Show 1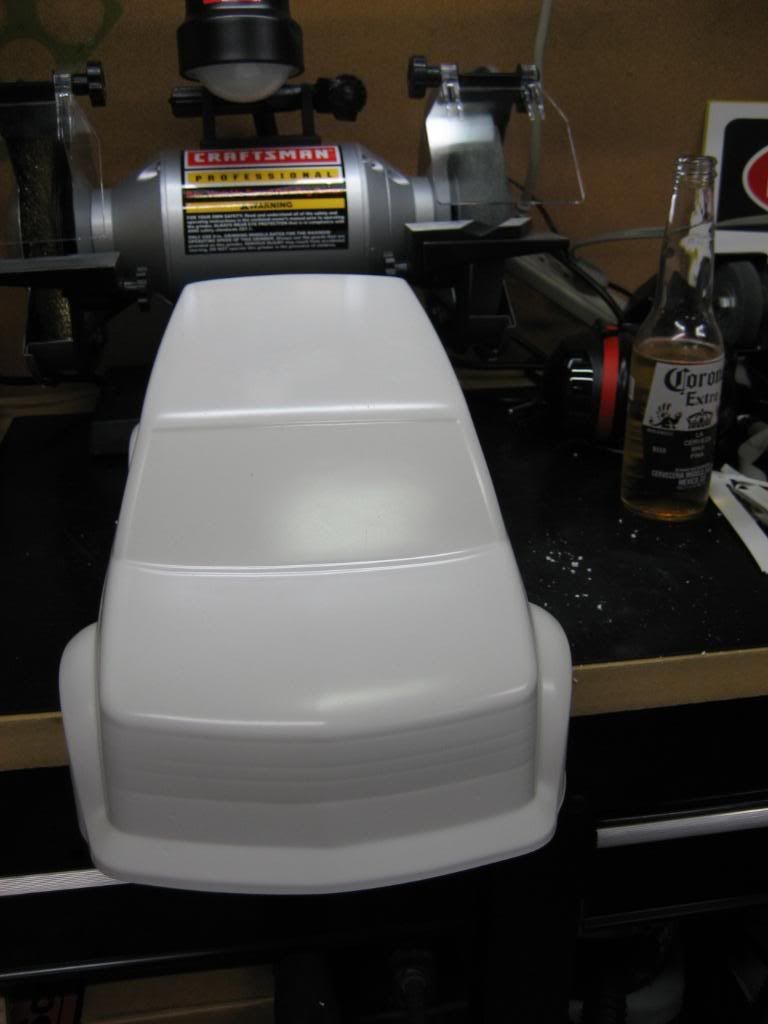 Slide Show 2
Slide Show 3
Slide Show 4
Slide Show 5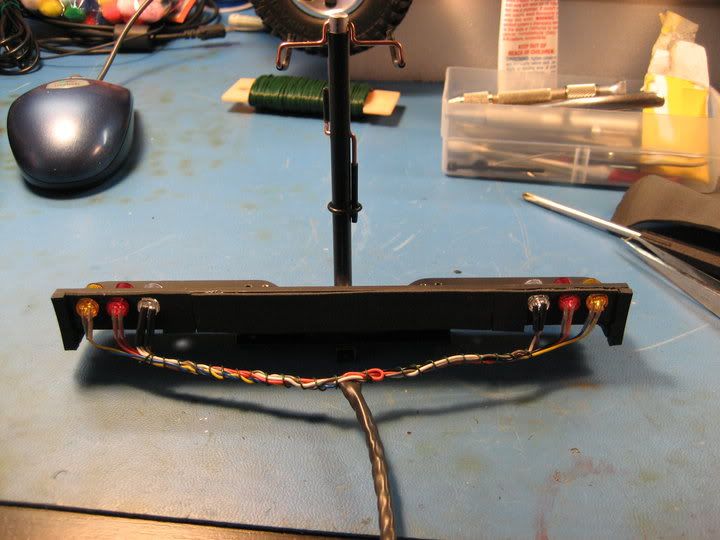 Most of the parts for this build were purchased separately. The majority of the parts are from the RC model maker Tamiya. I used parts from various rc models. For example, I used Tamiya TLT axles with a modified Tamiya TXT truck chassis. Then I used a Traxxas E-MAXX transmission. The body was purchased on Ebay from a UK company called Kamtech Modelsports. The van body is a reproduction from an older rc car that is no longer made. Here is a link:
http://www.kamtec.co.uk/index.php?p...ategory_id=10&option=com_virtuemart&Itemid=53
If that link doesn't work try
http://www.kamtec.co.uk
and search for Kyosho Street Van.
A lot of the stuff I fabricated can now be purchased. You can buy bumpers and rock sliders, rollbars and roof racks. But you would have to modify them to make them work with this body. You can also get pre-made and kit form rolling chassis from the company:
http://store.rc4wd.com/
I made my goodies from steel and aluminum for durability and quality. Also I wanted them to be as close as possible to what I wanted in real life. There is an ever increasing amount of licensed toy products out there. For example you can buy a WARN winch bumper for your rc model. This hobby has really blown up in the past few years. It gets very expensive though!
I like to build gnarly RC cars but I almost never use them. This was my first attempt ever at making a scale truck. I think I did an OK job, but it hardly holds up to what others have done. I don't frequent the rc forums. I wouldn't say I'm an rc nut as much as I am a tinkerer. I wouldn't mind someone here copying my design or ideas since we all have a common interest but I ask that you not post these photos anywhere else. If this made it to the rc car forums people would just be asking, "why an Astro? Why not a Ford E-350?" They wouldn't understand. I have also built FJ40 Land Cruisers....but it's because I love them and OWN one.
This van has a PTO winch (not really). I have it set up so the winch is disabled/enabled at the flip of a switch. Its speed is controlled according to the position of the throttle, which in turn increases or decreases the sound of the diesel engine! If the tranny is in neutral the winch works alone but the engine rpm's increase accordingly. If it's in gear the winch and wheels work together. It sounds logical but it's crazy complicated channel mixing-wise.
I also have it set so that I can remotely shut down the engine sound. But in order to do that the transmission needs to be in low gear or neutral....also done through switches and channel mixing. You airplane and helicopter nuts know what I'm talking about. My problem is that the sound/light controller was designed to be used with a 4 channel radio and different functions are activated only within certain parts of the band. I want to be able to fire those off at will with the flip of a switch, like the horn for example. Several channels need to be combined in different percentages to get this stuff to work and be assigned to a specific toggle on the radio. It all worked two years ago, and I'm slowly figuring it out again.
Here's a list of things I still need to finish:
1. Headlights: I made the buckets out of delrin and used fiber optic contoured lenses backed with super bright LED's as seen in the slides, but I'm not happy with them. So I need to redo those.
2. I need to finish wiring up the body lights: roof rack, mirror turn signals and license plate LED's.
3. Make a steering wheel
4. Make illuminated gauge cluster
5. Find a 1/10 scale male driver and HOT scantily clad female passenger!
6. Install winch fairlead.
7. Contemplate spending $300 on some new scale looking axles. :think:
8. Make GMC, Safari Truck, Cummins Turbo Diesel emblems and license plate.
9. Paint the mountain bike.
10. Make a tranny skid plate.
11. Almost forgot, the exhaust SMOG. I made the worlds smallest fog machine using a ceramic tube and nichrome wire wrapped around kevlar threads. It burns the same crap those Halloween foggers do. It's crazy awesome, I just need to make a small tank and run the vapor hoses to the exhaust pipes. Maybe control the heat with the throttle too so more smoke comes out with higher rpm's. Or the opposite of that.
Here's a video of the exhaust smoke:
Of course I would scale it back just a bit!
Soon I plan on getting a set of these and finally finish my Diesel Safari van: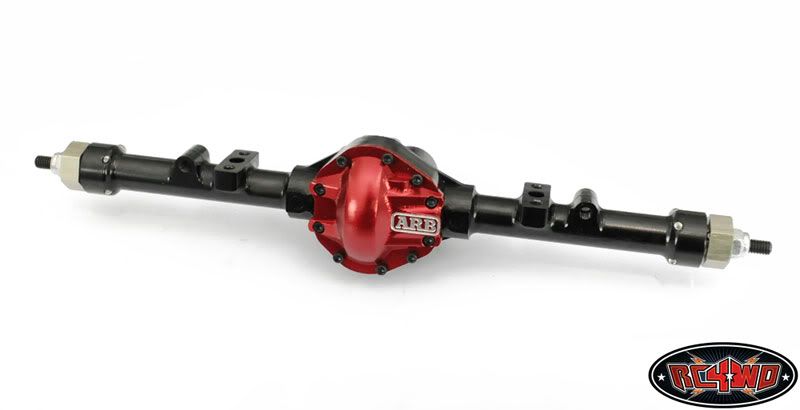 I just need to print some more $$$.
:rockon: :rockon: :rockon: :rockon: :rockon: :rockon: :rockon: :rockon: :rockon: :rockon: :rockon: :rockon: :rockon: :rockon: :rockon: :rockon: :rockon: :rockon: :rockon: :rockon: :rockon: :rockon: :rockon: :rockon: :rockon: :rockon: