Discussion Starter
·
#1
·
Well, it's been a long time, mostly because I switched jobs and have been working so much. With the new job came more changes, part of which included a new van in the fleet. I had to upgrade to a full-size van (Express 2500 HD) for work, and hadn't been able to come to terms with possibly selling my Astro. However, I don't want it to sit and go to waste considering it's still an excellent van. My family took it on a summer vacation trip, and had no problems other than the crappy battery going dead (bad Everstart), and the driver's door handle sticking.
A few particulars on the van:
I have owned this van for the past 5 years and nearly 150k miles.
I purchased it with 99k miles in May of 2003.
I have maintained this vehicle and kept it in the best mechanical condition I could and could afford.
Oil changes done between 3k-5k. I use Mobil 1 EP 5w-30 with SuperTech oil filters.
Transmission fluid changes done no later than 30k miles apart.
I've replaced plenty of parts on this van, as it was used for work. I have done everything from deliver newspapers in this van to running hotshot deliveries.
It currently has 247k miles on it.
I am going to be putting it in the shop for a few simple repairs, as it began to develop a rear end seal leak (has not been driven since the leak began).
The front and rear A/C are fully functioning and work great.
8 seater with 2 rows of seats. Fairly clean since I rarely used them.
Four matching tires with good tread. Two front newer than the two rear. 235/75/15 Goodyear Wrangler Radials.
Basic steel wheels, nothing fancy.
There is clear coat fading/missing from a small portion of the roof. NO rust, mainly fading.
Has had a transmission cooler installed since I began using it for other than driving. B&M SuperCooler #70268 (19k GVW)
I have replaced two radiators in this van, the second one I put in in late 06 or early 07. Honestly can't remember.
The front seats are quite worn, as they've been used extensively. My parents put seat covers on them when they went on vacation, and I never removed them.
There is a sizeable dent in the driver's door (thanks to my parents' neighbors) and a scrape down the driver's side body panel. No window or door seals are affected by either blemish. There's also a scrape on the rear quarter panel near the taillight. Taillight still works, no problem. Sliding door isn't affected.
I replaced the driver's door handle recently (early 08), and when my parents brought it back, it was sticking, and difficult to open. You can do so if you pull hard, but I haven't had time to examine it yet.
If you really beat on it, it will burn a quart of oil every 3k. If it's just driven, it burns small amounts. It probably could use valve guide seals to cure the problem completely.
It has had NO internal engine or transmission work EVER.
The transmission shifts well, although it has a little kick to it. No "bang" shifts at all.
The engine is excellent, and still feels strong. It has the strange "rough" idle when hot and left idling for some time. I have never figured out what the issue is. It's done it for at least 3 years.
Power Locks, Windows, Mirrors. Locks do NOT work. I have disconnected the switches because they fell apart and were making intermittant contact, draining the battery. Windows have original motors, not "new" fast, but not terribly slow. Mirrors still work fine.
I've never had a Check Engine Light on this van.
The alternator was most recently replaced. A rebuilt one.
I have LOTS of records for this van, although honestly, probably wouldn't be able to locate EVERYTHING.
I'm trying to think of everything worth mentioning, but if there are any questions, please feel free to ask.
I have a few misc. pictures of the van, if anyone wants any specifics, please ask, I'll get them taken and posted ASAP.
This Astro is extremely soild, and I hate-hate-hate to even consider selling it. It has helped me achieve the goals I've met so far in my life, and I have literally been unable to sell it thus far because I was extremely wary of who I would be ok with selling it to. I know this board is a great place to find people who appreciate these vans and take great care of their vehicles. I simply want this van to have a good next home, as it literally feels like apart of my family.
As I mentioned, I will be having the leaking seals repaired before selling, and it will have a new battery as well.
The van as it sits at my home now. The paint would probably still be shiny with a good waxing, aside from the blemishes it has.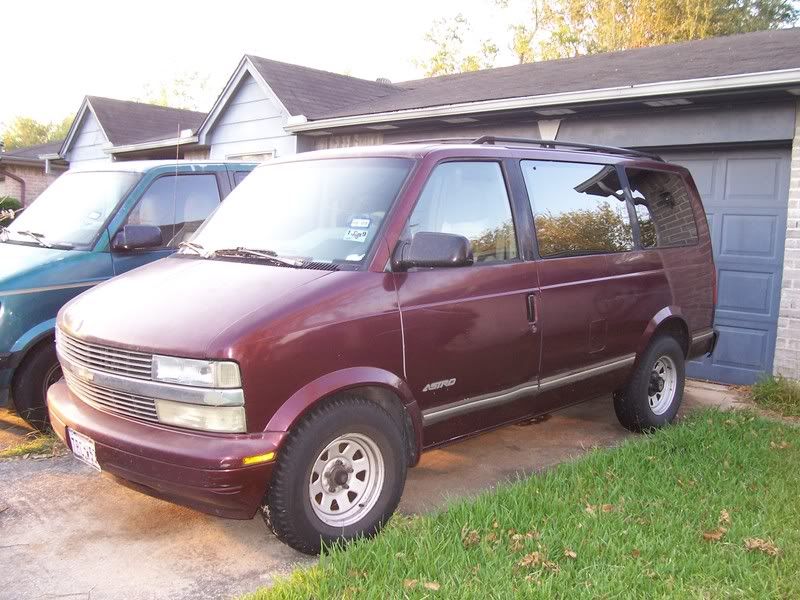 The driver's side. You can see the scrape from 2003 down the side panel. Never buffed off the paint. The driver's door dent is oddly difficult to see here.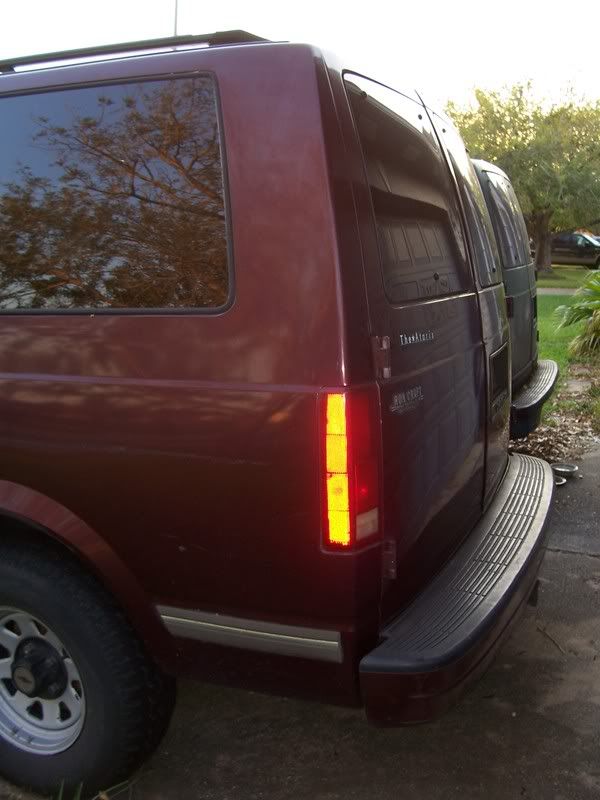 The rear of the van. Tinted glass with vent windows. Barn doors.
The van has heavy duty rear shocks for heavy loads. Had them installed to help with my hotshot work. Helps keep the rear end from sagging.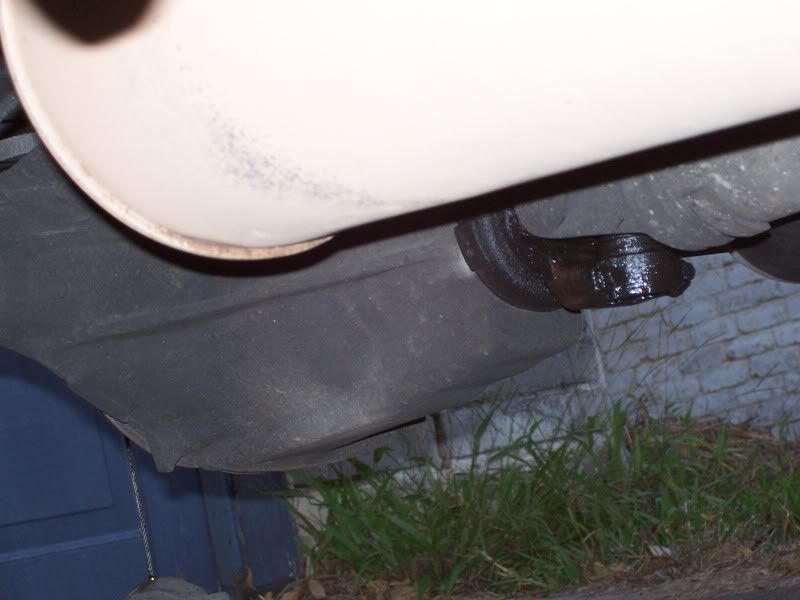 You can see the rear end leak in this picture. This will be repaired before being sold. (It will be towed to the shop of course)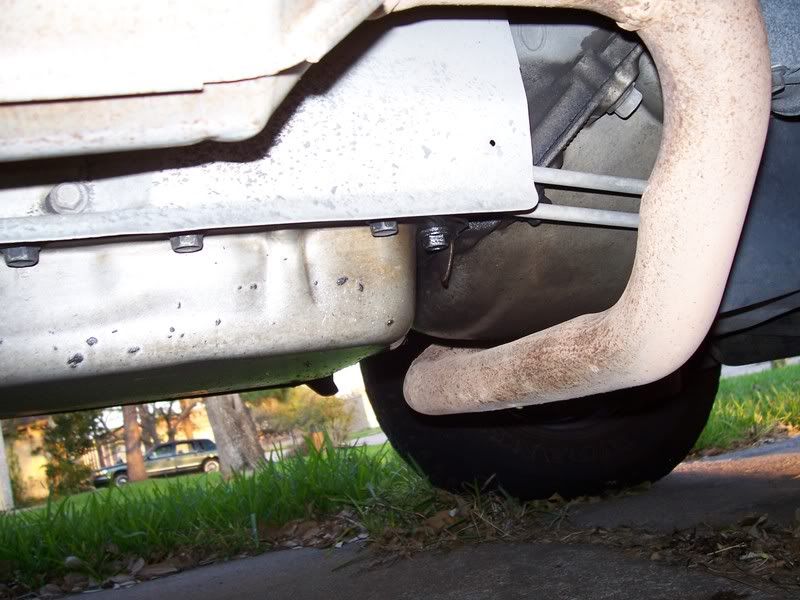 Front of the transmission pan has a leak. It will be replaced as well, with a fluid and filter change.
There is a dent in the oil pan. I honestly cannot tell you where this came from. It hasn't given me any trouble, and doesn't leak.
246,711 miles as it sits now.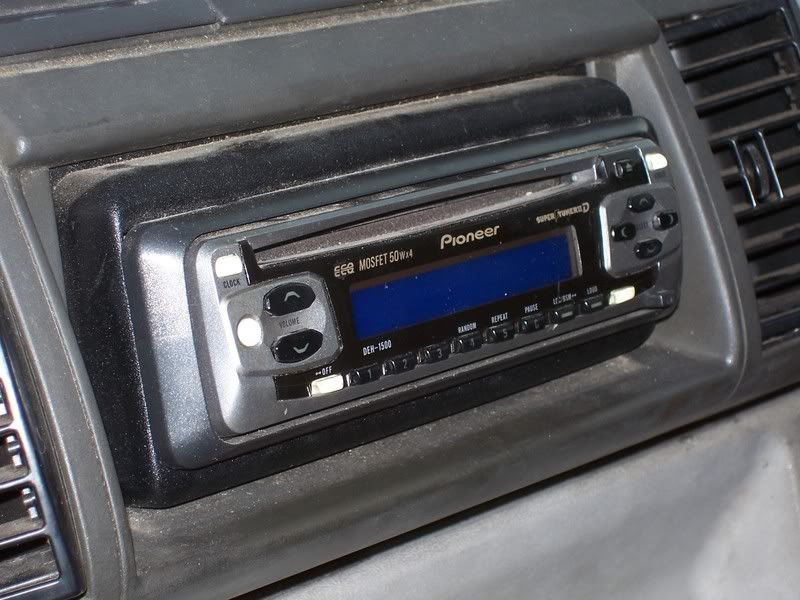 The CD player that I have installed. It works great, although the right front speaker is out IIRC.
The clear coat fading is apparent here...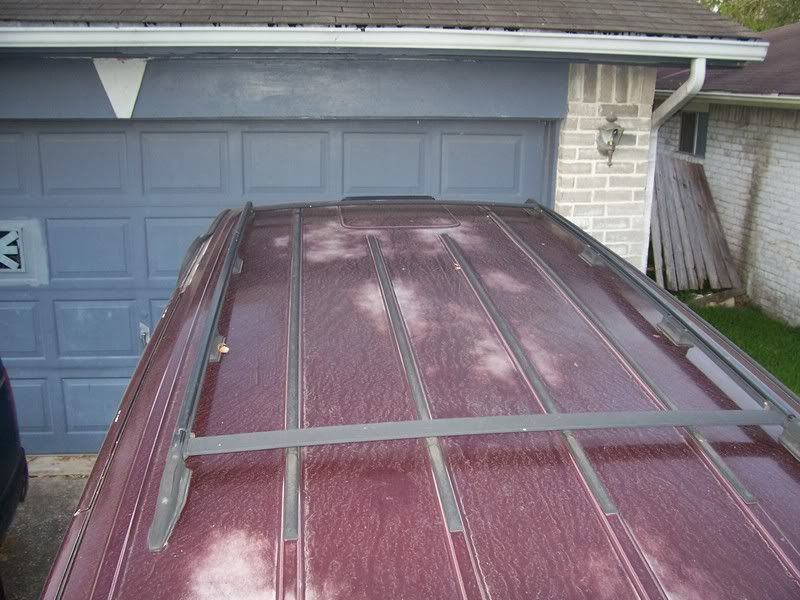 ...and here.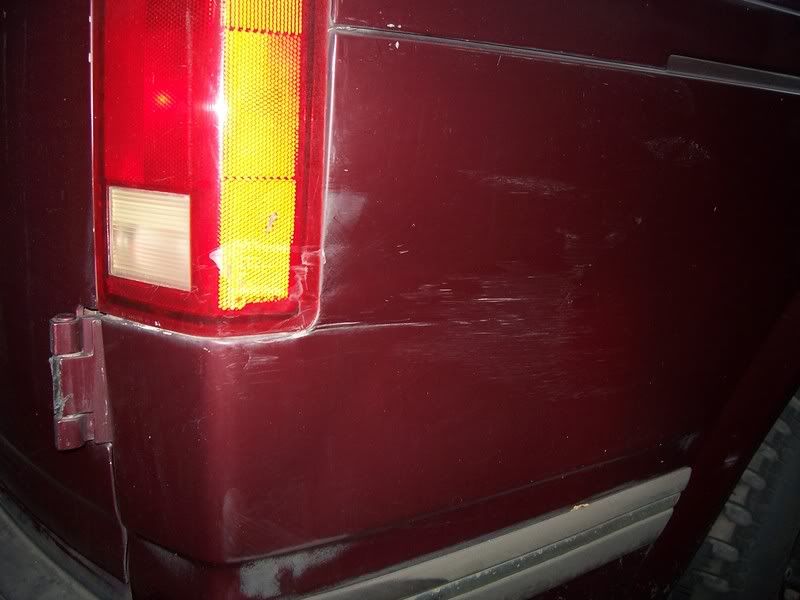 An old dent from an idiot who cut into the lane next to me as I was changing lanes. "My fault" though.
The tires in the pictures are not on the van anymore. These pictures are several years old, however, the body is primarily the same. My parents washed it before the summer vacation, so it's much cleaner than is pictured. Sorry for the old pictures, I will try to get new ones soon, work has been very busy since the hurricane.
I feel like $1500 is a fair price for this van. If I'm being irrational because of my emotional attachment, PLEASE feel free to speak up. I will not be offended.
I'm in League City, TX, (halfway between Houston and Galveston) and it can be seen by appointment unless you just want to drive by and take a look. Feel free to PM me for a phone number.
I previously sold a van on this site, and it was a great experience.
Thank you for your time and for your interest. I hope this van can go to a good home!
-Michael