Discussion Starter
·
#1
·
After some searching on some trouble codes I would get sometimes ( cyl 2 misfire), I read about the crank pos sensor and how the lack of shim on installation might cause timing signal issues etc etc.
was doing some other engine work and so i got a shim and a new sensor to replace at the same time. Pulled the old sensor, and while the sensor itself looked clean, no score marks or anything, there was a more troubling find...
The single small fastener (8mm hex head) was torqued down, but would just spin and not thread outward... using a flat blade screwdriver I was able to pry the sensor and the bracket away from the van... and I found this brass insert on the engine side of the fastener.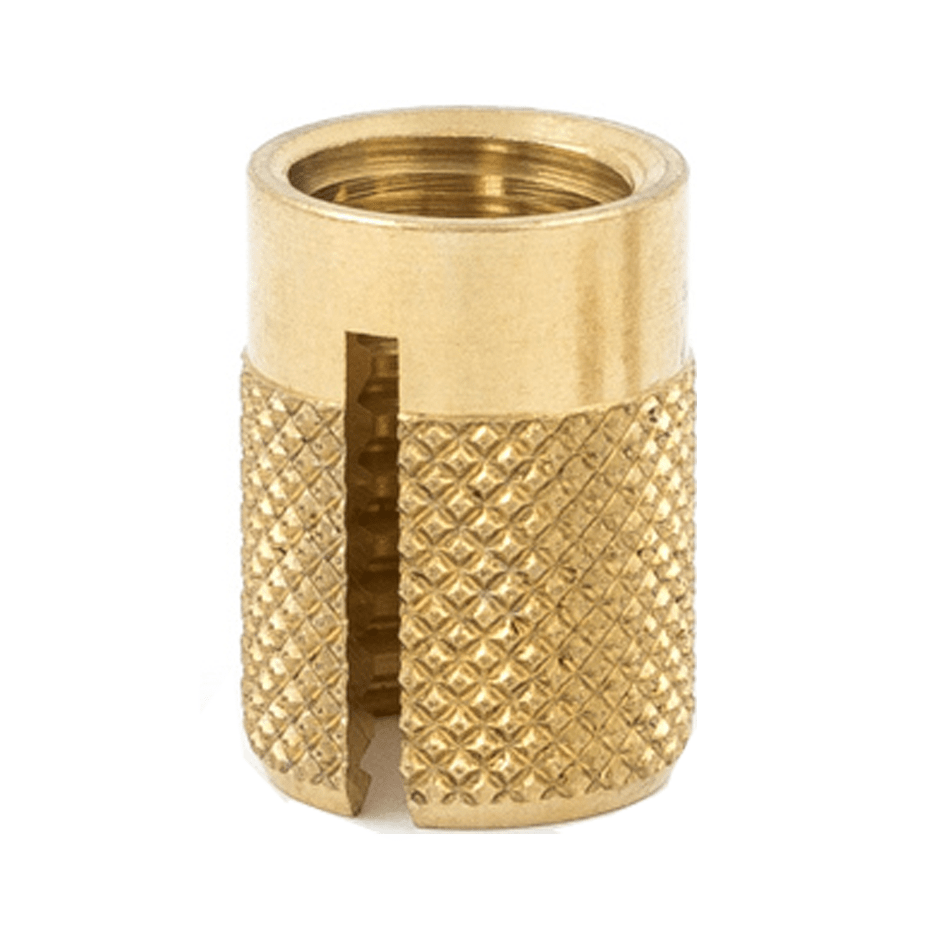 The 3/8-16 UNC x 0.625 PlastiSert Press-Fit Threaded Insert For Plastics - Flush - Bottom Slot - Brass is also known as E-Z-Lok 240-6-BR or E-Z Press 240-6-BR. Bulk Pricing available.

www.industrialhardware.com
wtf? theres no way this can be proper...