Discussion Starter
·
#1
·
This is something that has interested me for quite some time but I have never come across anything that looked like it would work. I read maybe Jeep YJ or CJ would work but that definitely isn't gonna fly for the front fender.
I have been looking for weeks and think the 93-97 Ford Ranger XL, Sport, STX, XLT fenders look pretty similar to our vans. I am mostly interested in a Cut Out Bushwacker style flare so I can cram massive tires under my van, but here's some pix of the Pocket Style Bushwackers to get an idea of the shape: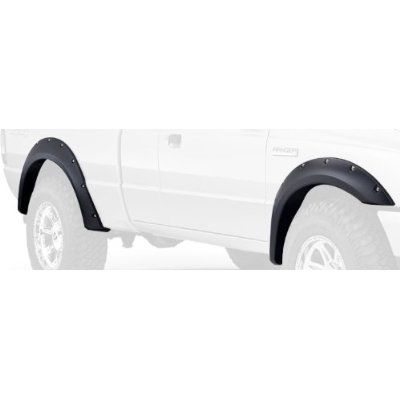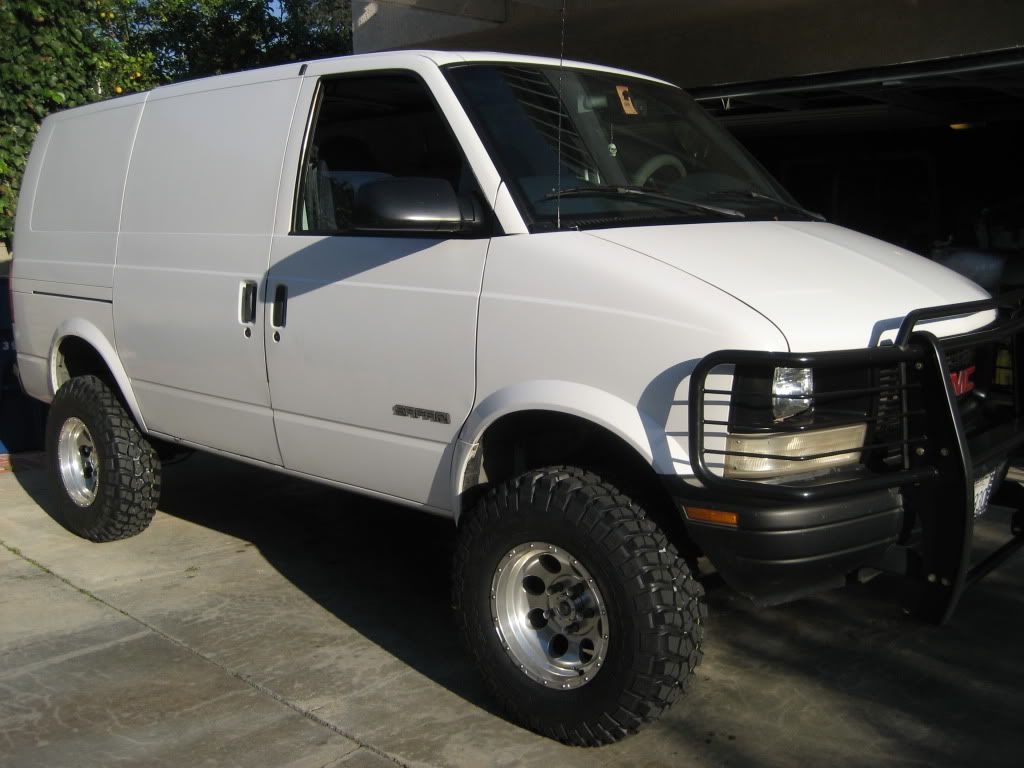 Ford Ranger front fender: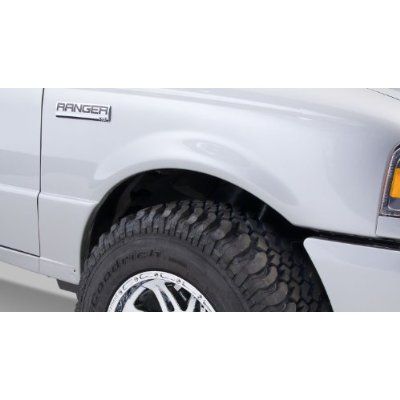 My van front fender: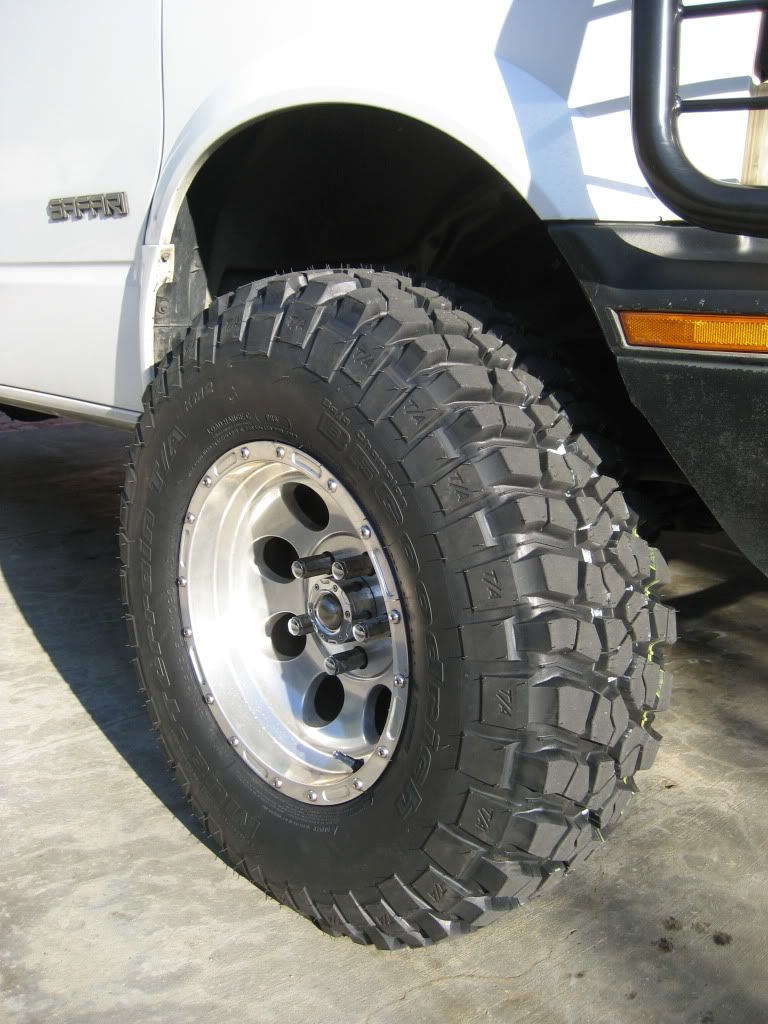 I know in order to fit the cutout style flare on the Ford several inches need to be cut out in front of the door. They have the space for cutting while our vans do not. Our fenders come right up to the front edge of the door. What I'm thinking though is why not just have the flare overlap onto the door? You could cut it so that when the door is closed it looks like one piece, but when the door opens it separates into two pieces. As the door opens the piece attached to it will want to curve inward towards the well. As long as the stock fender lip has been sawed off and the plastic fender piece has been removed...there will be nothing for it to hit. Right?
Ford Ranger rear fender: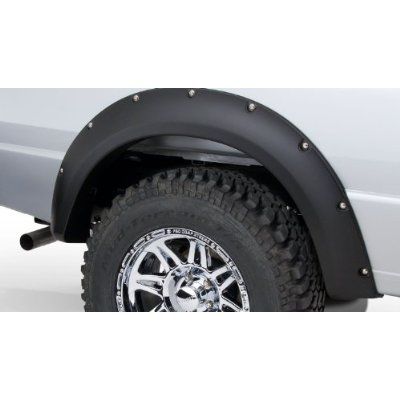 My van rear fender: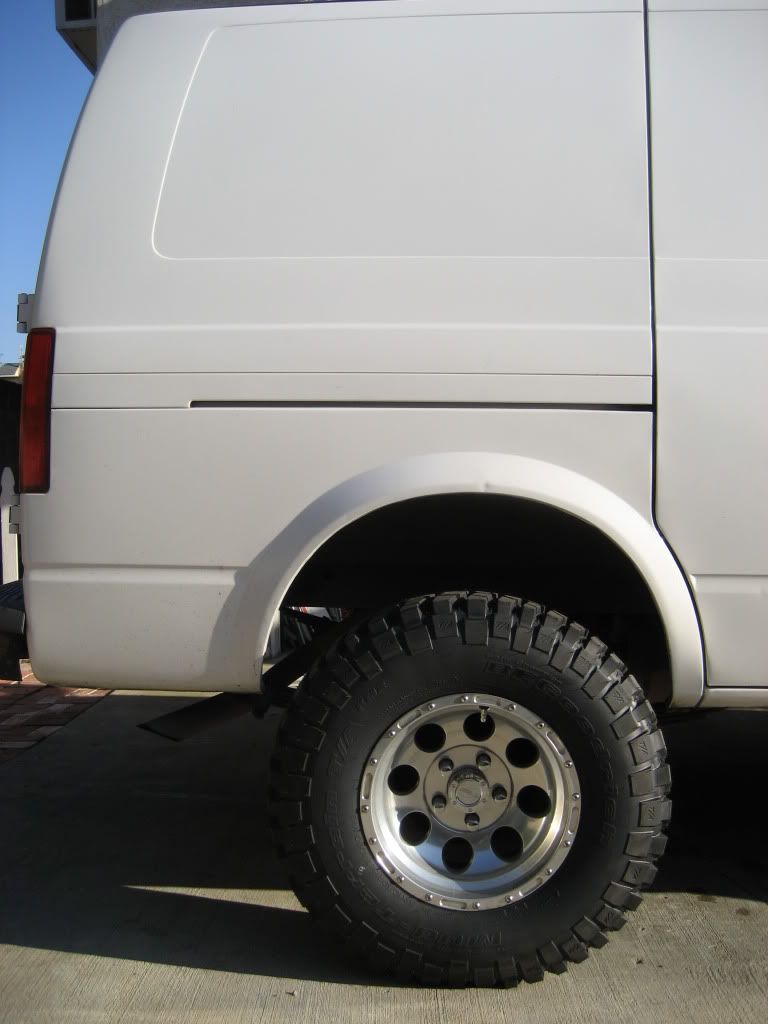 Same goes here, you could overlap onto the slider and cut it so that it separates. For sure the slider might not clear the fender flare when it opens.....but there could be mods for that too. I'm looking into it.
Ultimately I would be interested in these Bushwacker Cut-Out style flares: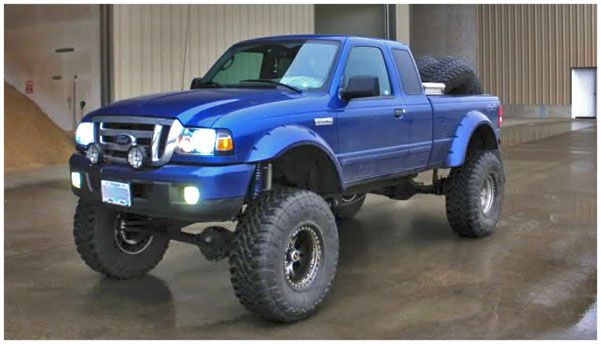 They stick out 4" from the flat portion of the fender, not the lip. Our stock fender lips already stick out an inch or so. These might give another 3" of tire coverage.
These flares cost nearly $500. If only someone could order or borrow a set and see if they even remotely size up to our vans. If they did things could get interesting. :think:
Any thoughts? Anyone have an old 93-97 Ford Ranger XL, Sport, STX, XLT that they could check out and make some comparison measurements with? Other years might work too.