Discussion Starter
·
#1
·
I've heard that the Gen2 steering shafts are long enough for a 3" body lift but I was skeptical. Even if it were I'm a little paranoid about having minimal overlap. My van is a '97 RWD. I already have a 2" body lift with worn out stock bushings. The shaft is pulled out 7" already: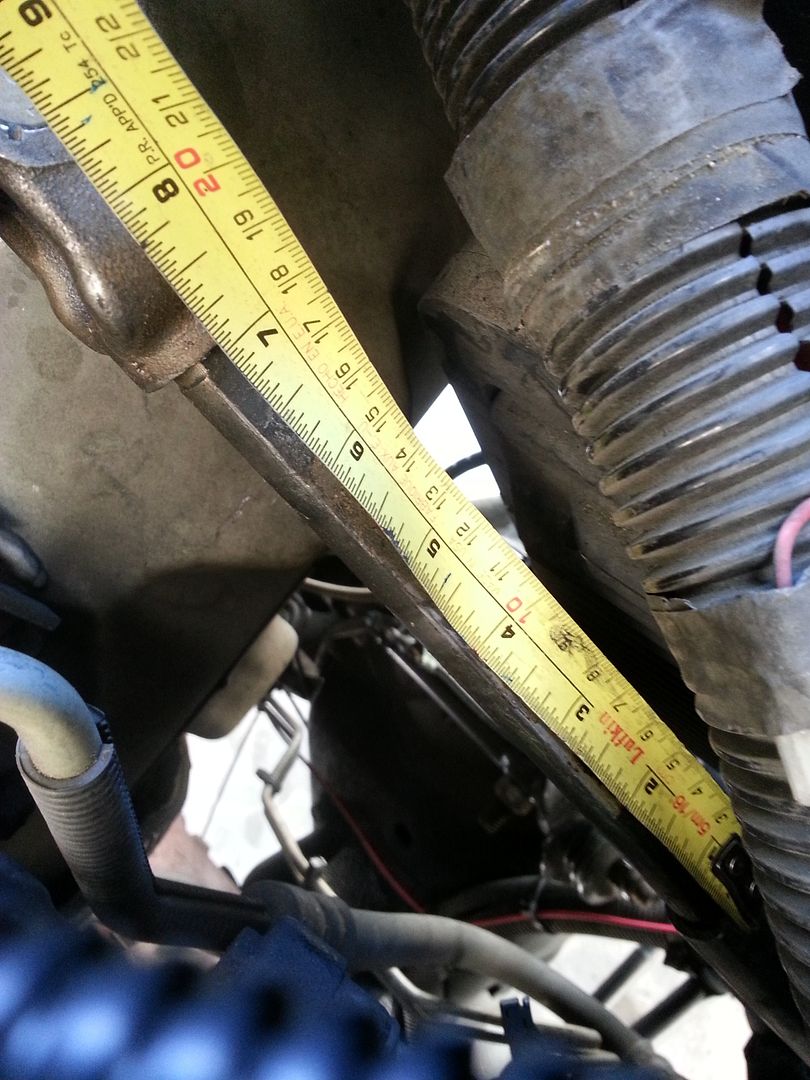 After removing the shaft I found that it was already maxed out!
7" is the max extension for this shaft. My plan was to install 3" blocks with new urethane body bushings...I would have been royally screwed doing another lift with this stock shaft.
Someone put a bug in my ear about the full sized Chevy Express steering shaft. I picked up a used one on Ebay for $50 shipped from a '96 1500 Express van. The shaft is significantly longer.
The stock shaft is about 15.5" compressed and the Express shaft is about 19".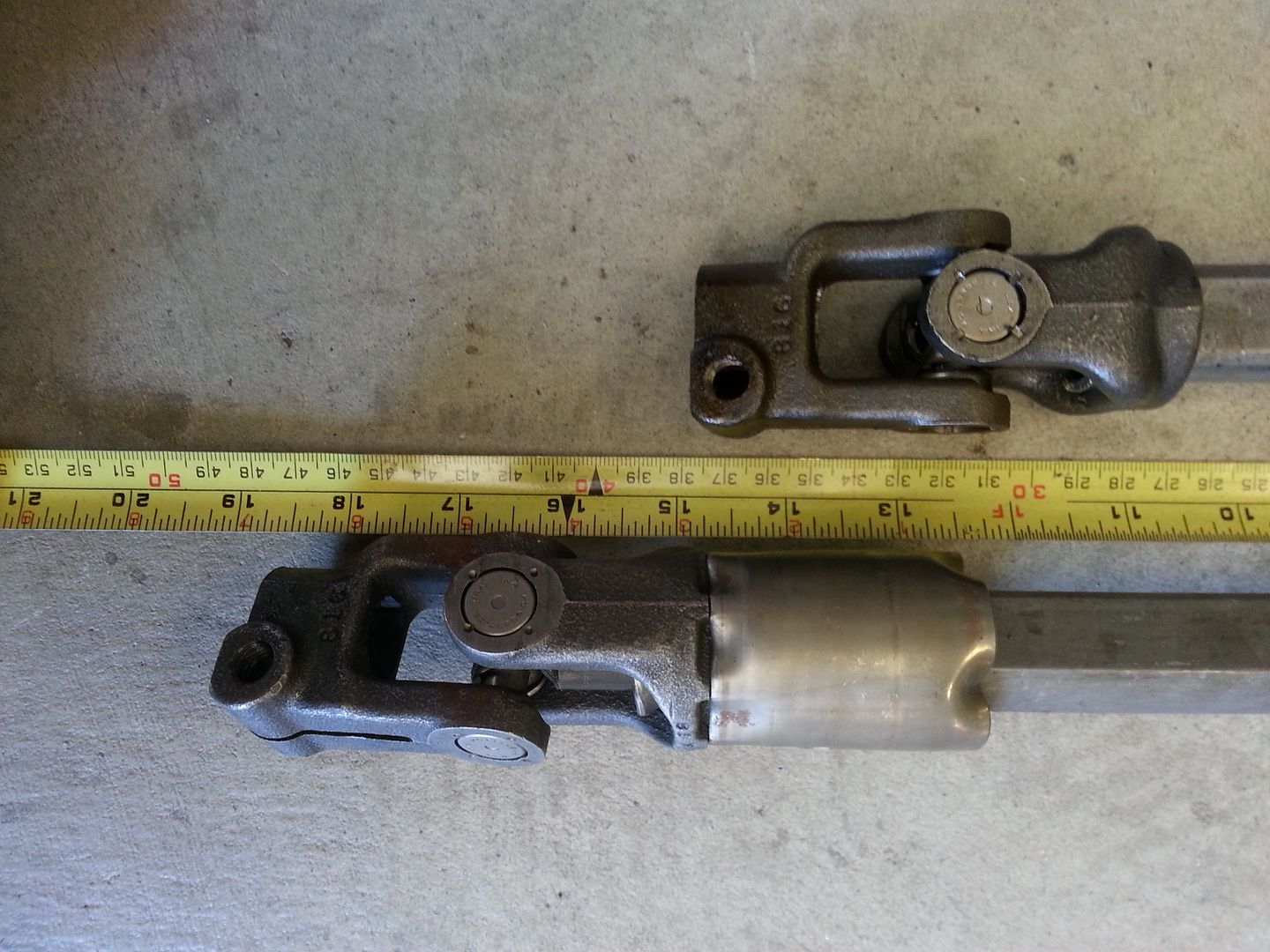 Extended stock is 21" and Express is 26".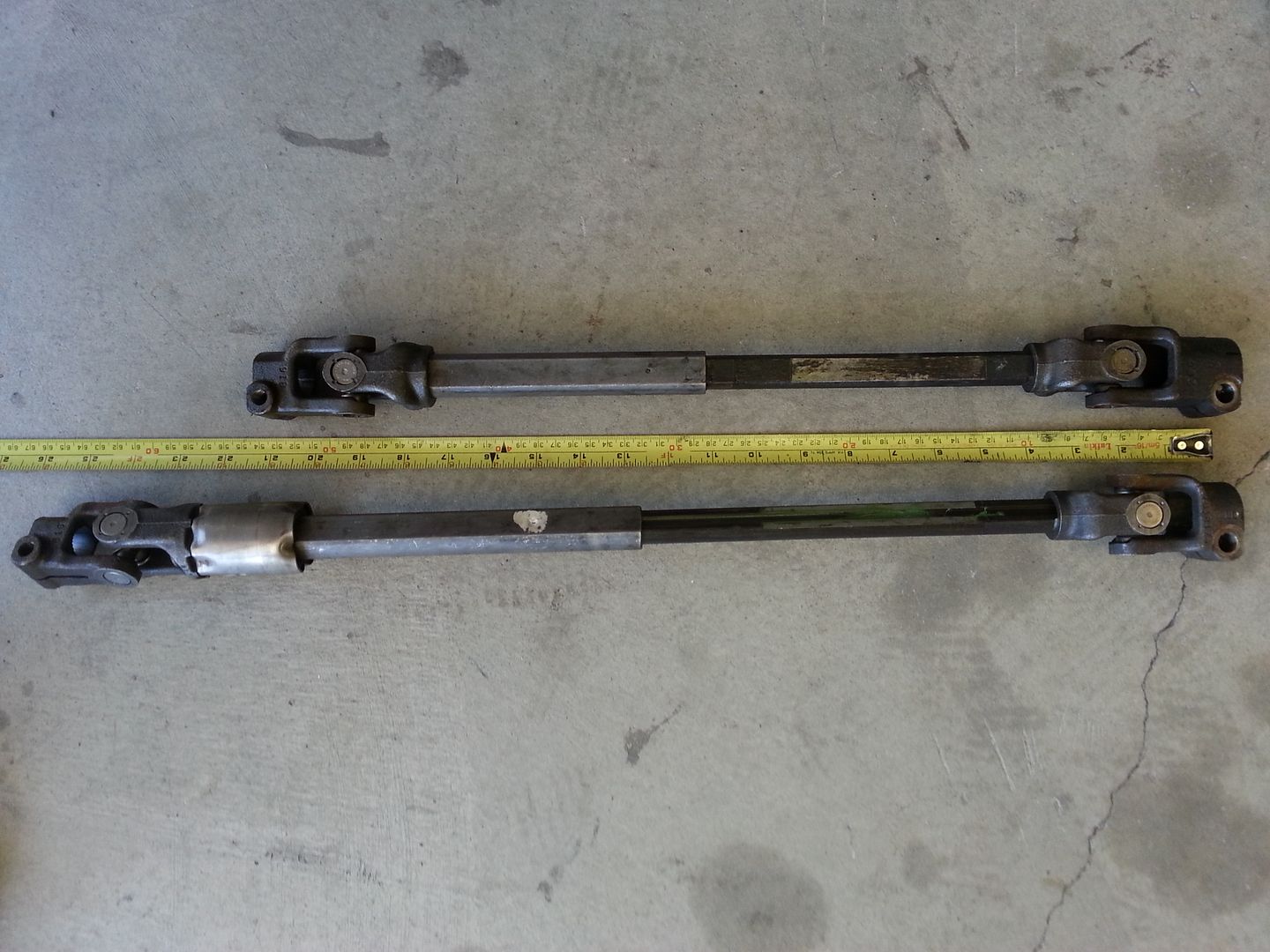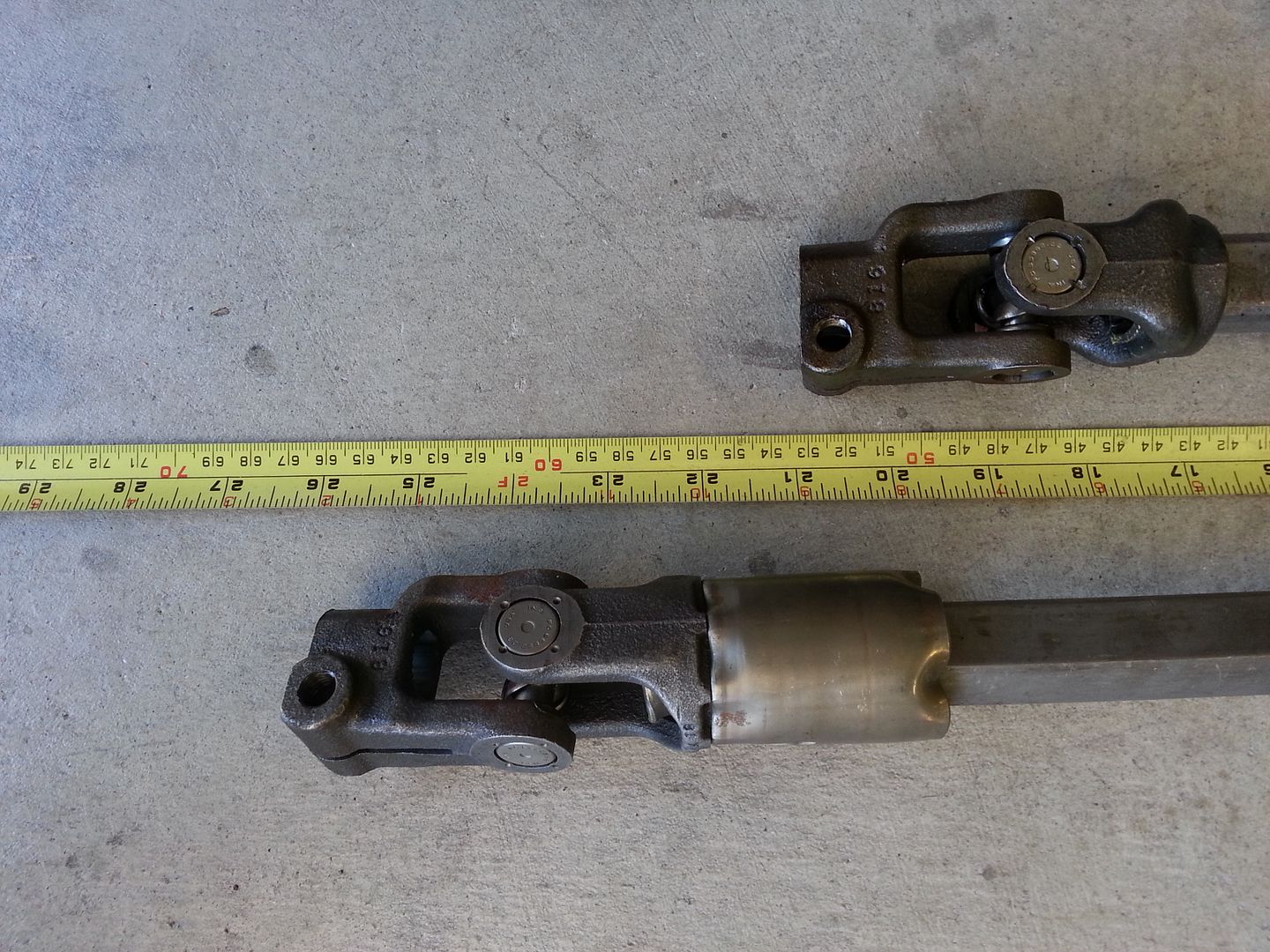 Fully extended the Express shaft has 9" exposed:
With my stock shaft at maximum length and the Express shaft extended to match end to end, the Express shaft has a good 4.5" additional overlap (well, maybe 3 to 3.5" once I put in the new pucks and bushings). That makes me feel nice and cozy, especially when I'll be pushing around 35" tires with this shaft soon.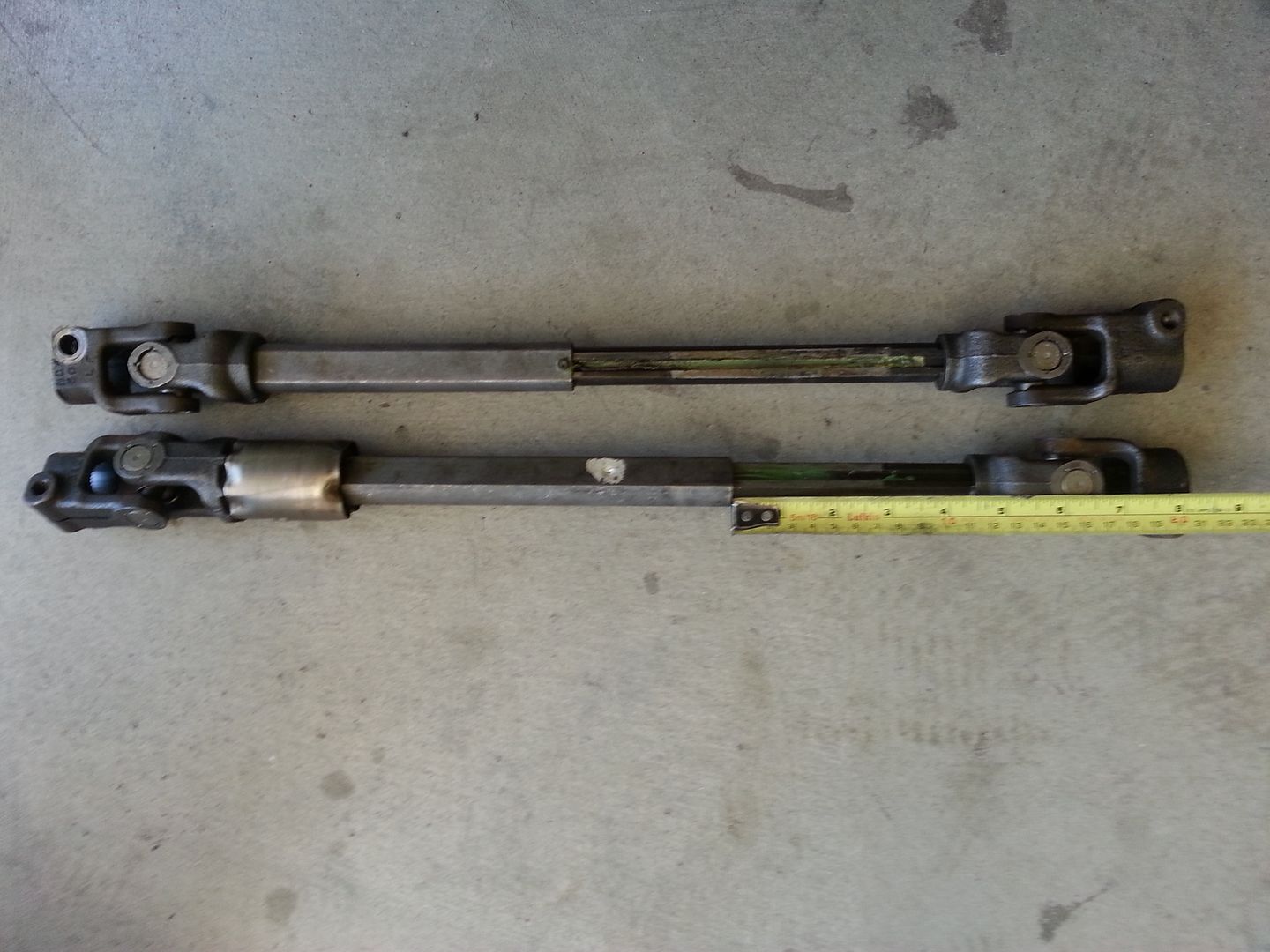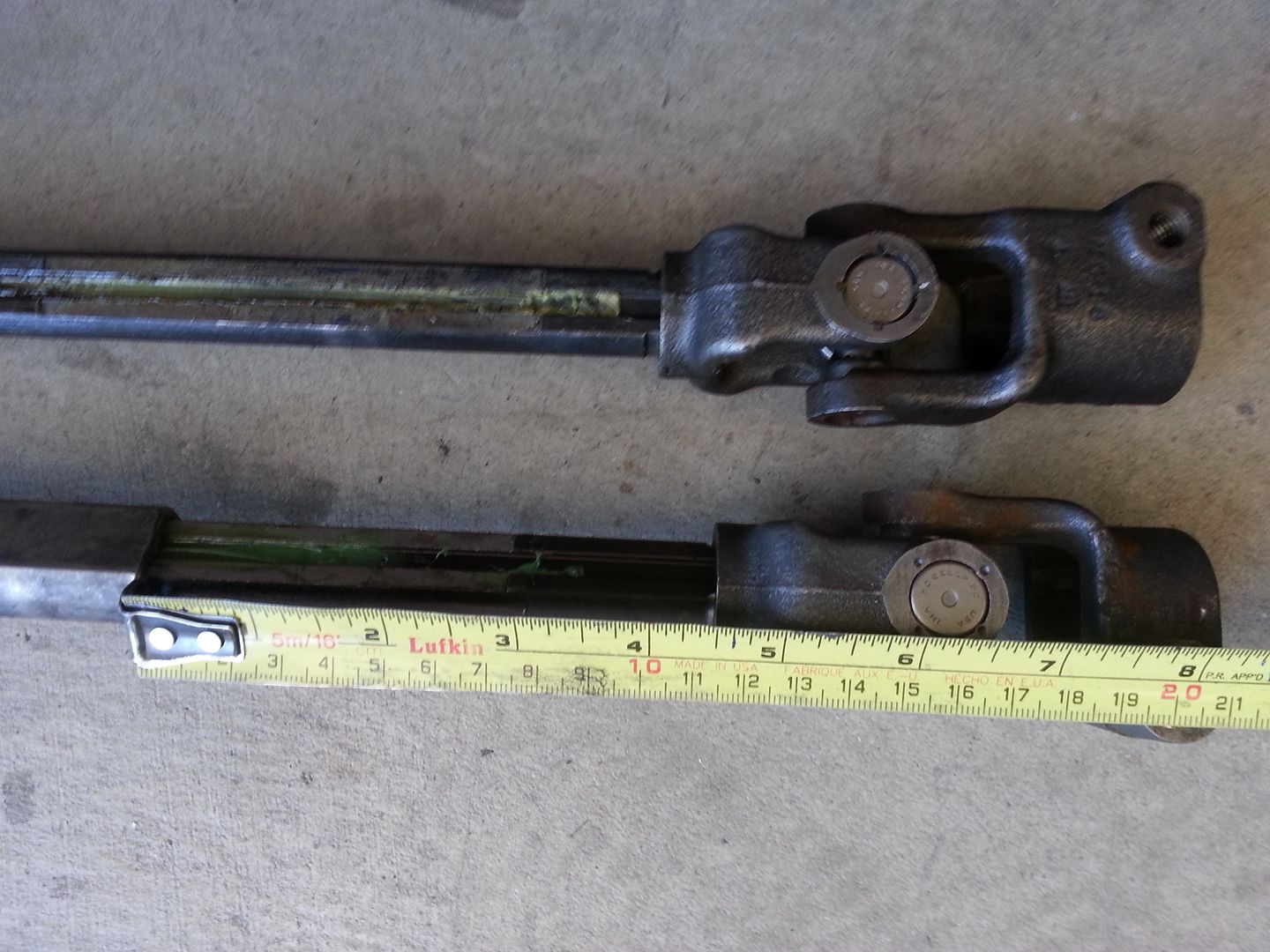 As you can see the end couplers are not identical in length or design but the mating parts inside are correct.
Steering wheel side: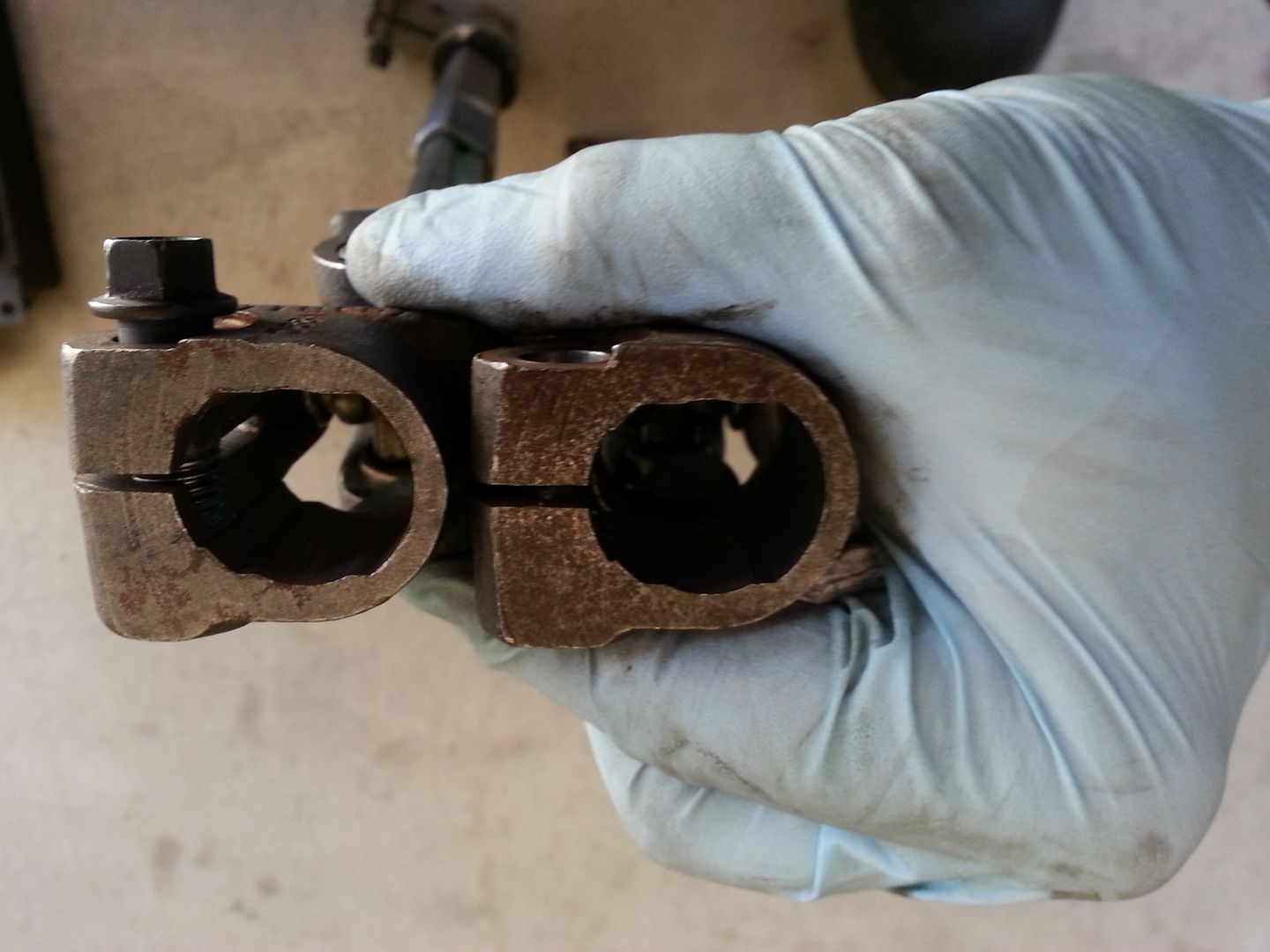 Pump side (note 90deg out of phase, more about that below):
I also added 3" to my dust boot: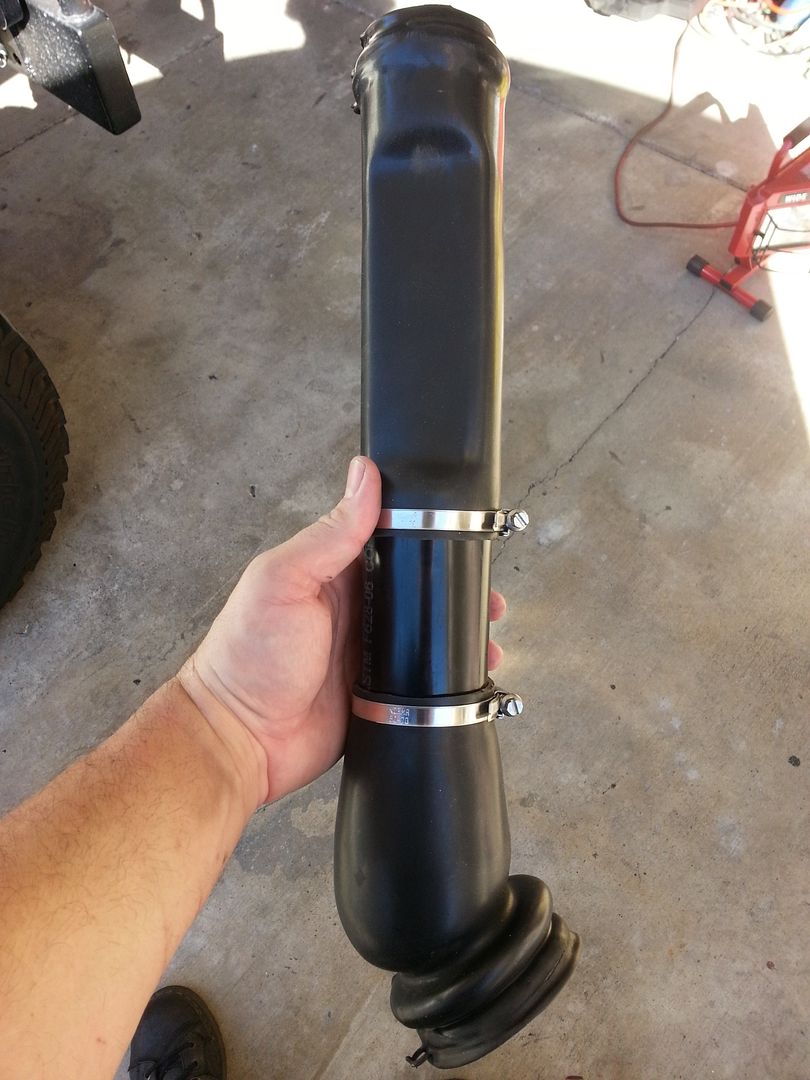 I cut 5" of some 2"sched 40 PVC pipe, works perfect.
All good: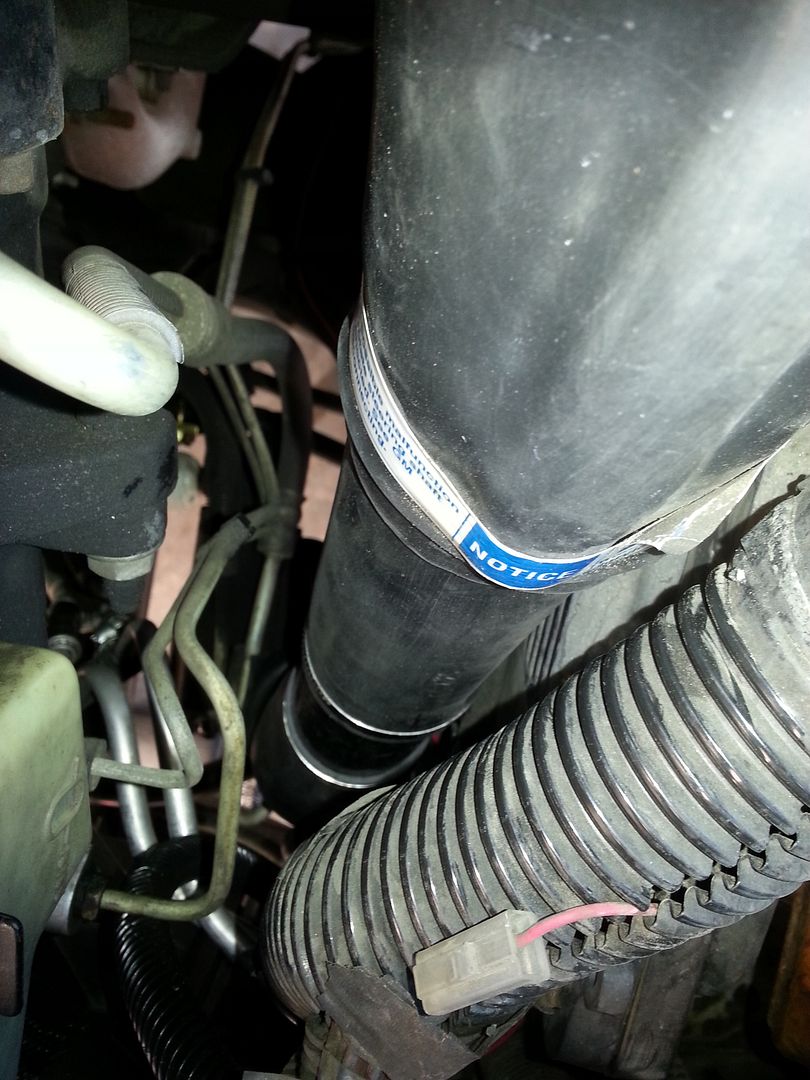 After installation the steering wheel will be about 90deg out of phase because of the coupler. I found out the hard way the steering wheel cannot be removed and rotated to compensate. I have yet to try it but I'm assuming I can reset the wheel by removing the pitman arm from the pump.
Wheels straight ahead, steering wheel is almost 90deg off.
The test drive was successful. Tomorrow I will attempt to reset the wheel. I'm feeling pretty good about this setup. A small price to pay for piece of mind.
:rockon: