I have not done it yet but I will someday. You will need a two part mechanism: one to lock/unlock and another to open. If you pull the panel off you will see two sets of vertical rods. The further one cycles the lock and the front one opens the door if you grab it and force it down. I have to use my rear door to get in and out so I do this daily. I have my panel removed so I just reach in there and force the rod down to open the door.
If you have power door locks you could wire in a momentary switch to a hot wire to unlock. A similar mechanism (power door lock actuator) for the door opener could be used as well, or fabricate a lever in the door panel.
The left lever is for the lock, the right lever to open:
Lock actuator: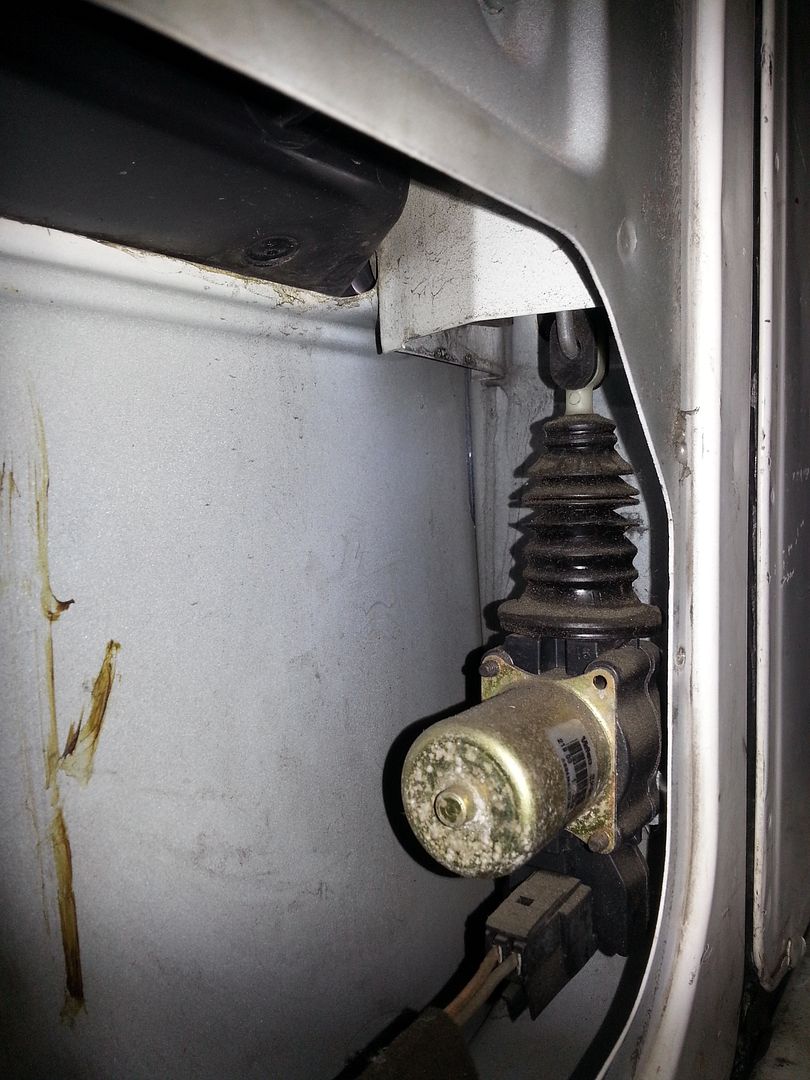 You might even be able to re-purpose the lock actuator to open the door. Put it on it's own circuit so the door doesn't open when you hit the power locks up front.
I dunno, maybe it's not strong enough.