The front buckets in my 1987 Astro have been worn thread bare for several years. I haven't had much luck finding a decent set at the various local junkyards in my area. The local upholstery shops had no luck finding the original fabric.
My son was scanning Craigslist the other day and stumbled upon these seats for sale. Turned out they were 2 miles away from where I live!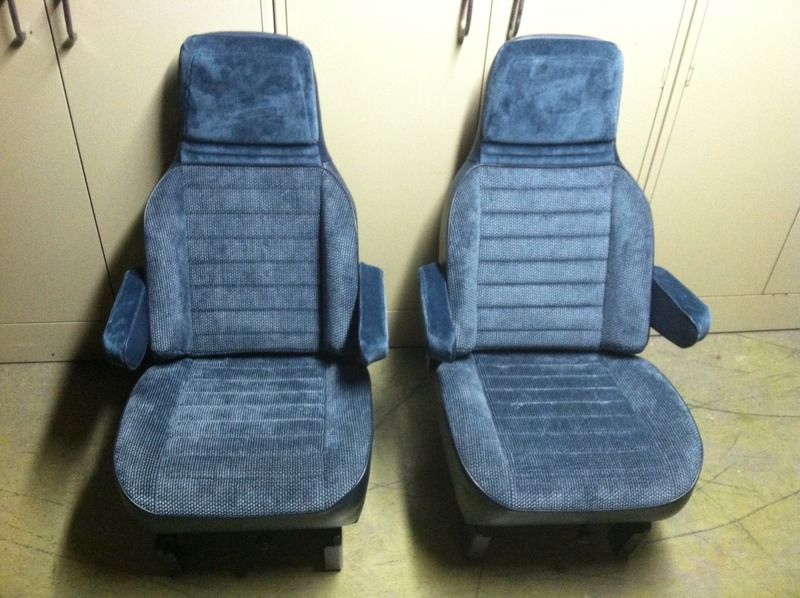 Seller said he bought a new Astro in 1990, and immediately removed these 2nd row buckets in order to install a handicapped lift. He said they have never even been sat in - and they look it! $125 for the pair.