Got the front part of my Overland 2" lift installed yesterday then the heavy rains came and disrupted as I was finishing bumper bracket, bumper, etc.
While looking for tight lines, cables, etc, I noticed the upper radiator hose and throttle cable are a little tight so will probably try and re-route those and maybe trim the lips off the upper shroud that keeps the upper hose from moving. Also, the lower rad hose is fairly close to serpentine belt so I'm going to play with that and see if I can space it further away. Other than those few items, everything looks good, pretty straightforward install, no pics from that part as I was in too much of a hurry trying to beat the rain.
Today, I finished up the rear with the Overland lift shackles. I bought the kit used from a member on here and the shackles needed new bushings which I sourced from airbagit.com. With new bushings installed and fully greased, the original shackles came out with ease and slotted the lift shackles in place.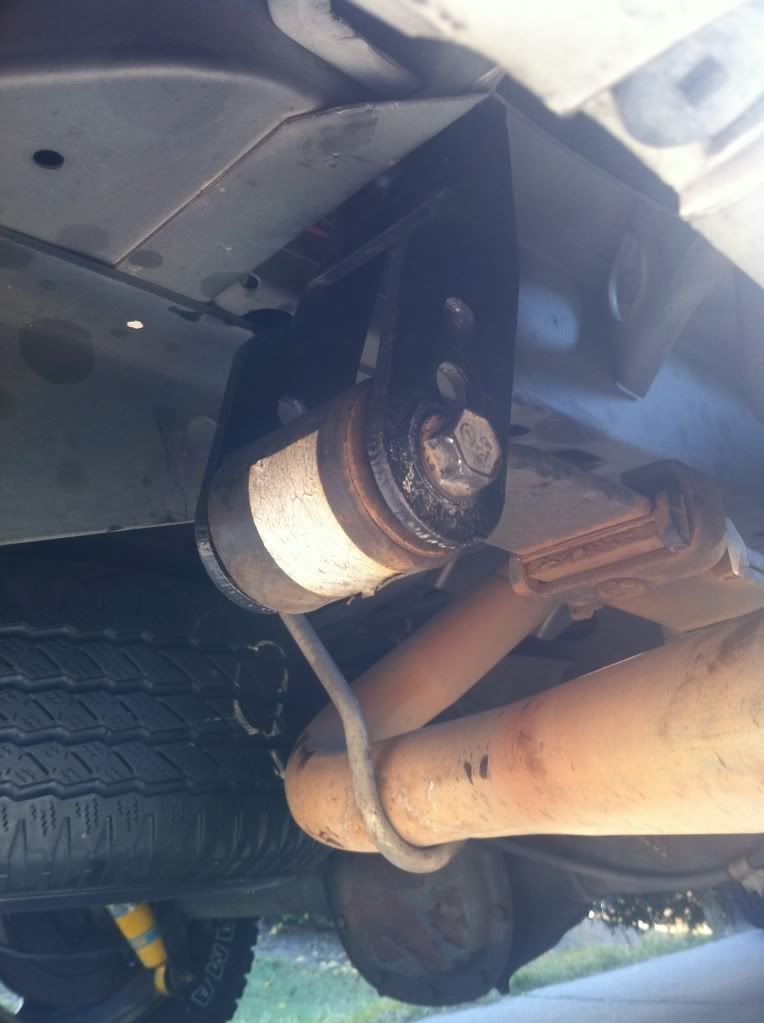 The Yokohama Geolandar A/T-S 235/70-16 tires (29.2") actually rub more with the lift installed as the front bumper lower is moved closer to the centerline of the tire. So, I still have some bumper cover trimming and bracket relocation to perform and replace broken rear e-brake cable.
I adjusted the driver's side torsion bar one turn (approximately 1/4") to even out front ride height. I don't ever drive with any rear seats in the van and the fuel tank is next to empty right now. The rear driver's side started out 1/4" higher than passenger side, so drive it some and see if it settles and make adjustments from there.
Front measurement: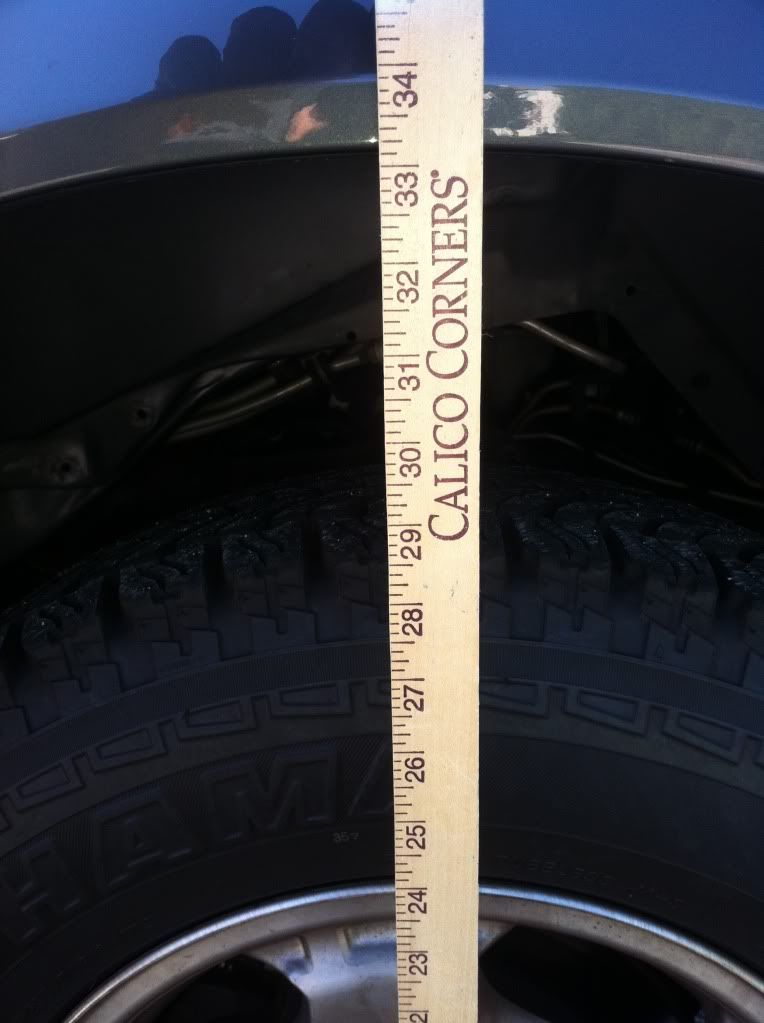 Rear measurement:
Here's the van pre-lift with new tires: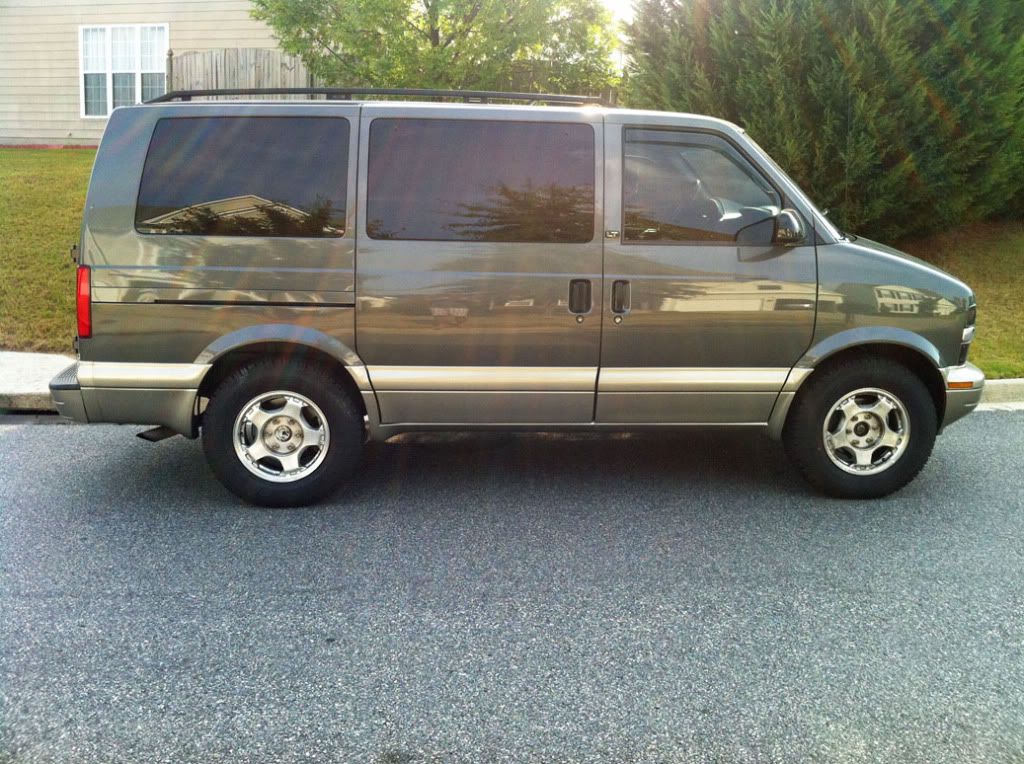 Lift installed: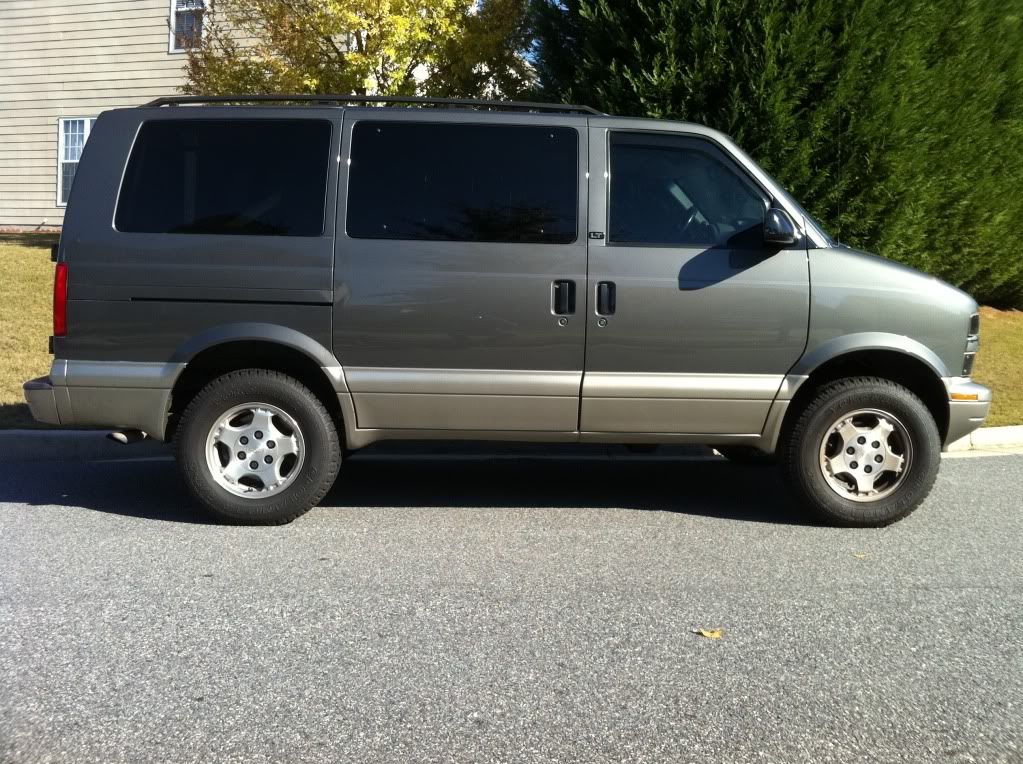 Pre-lift: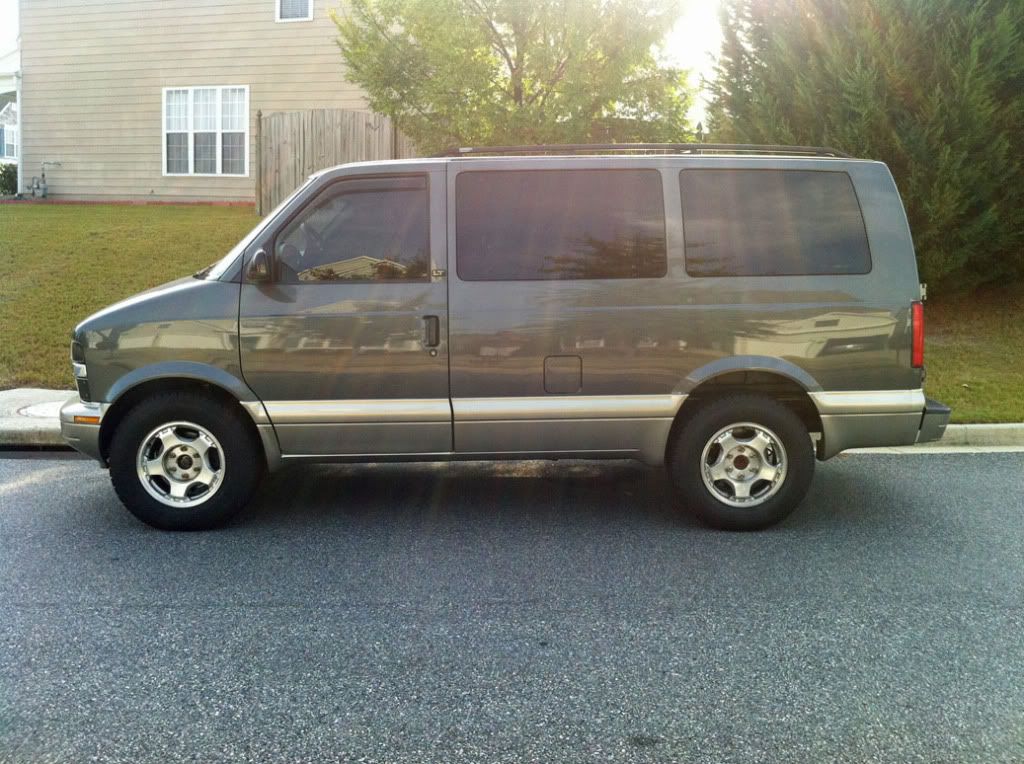 Lift installed: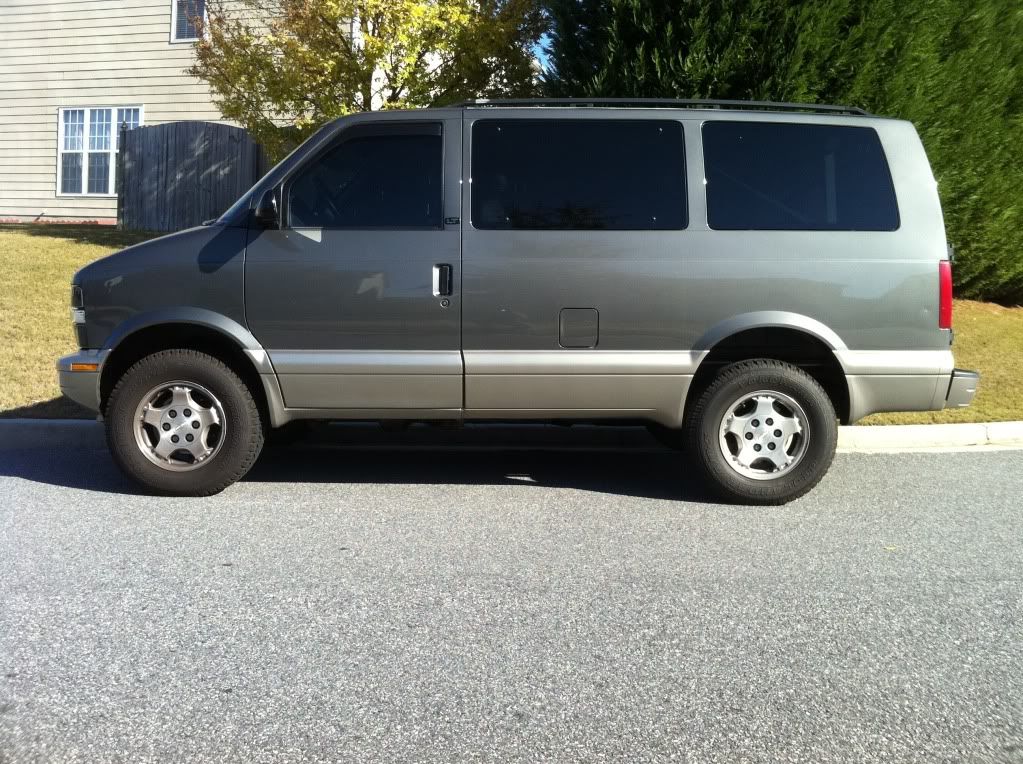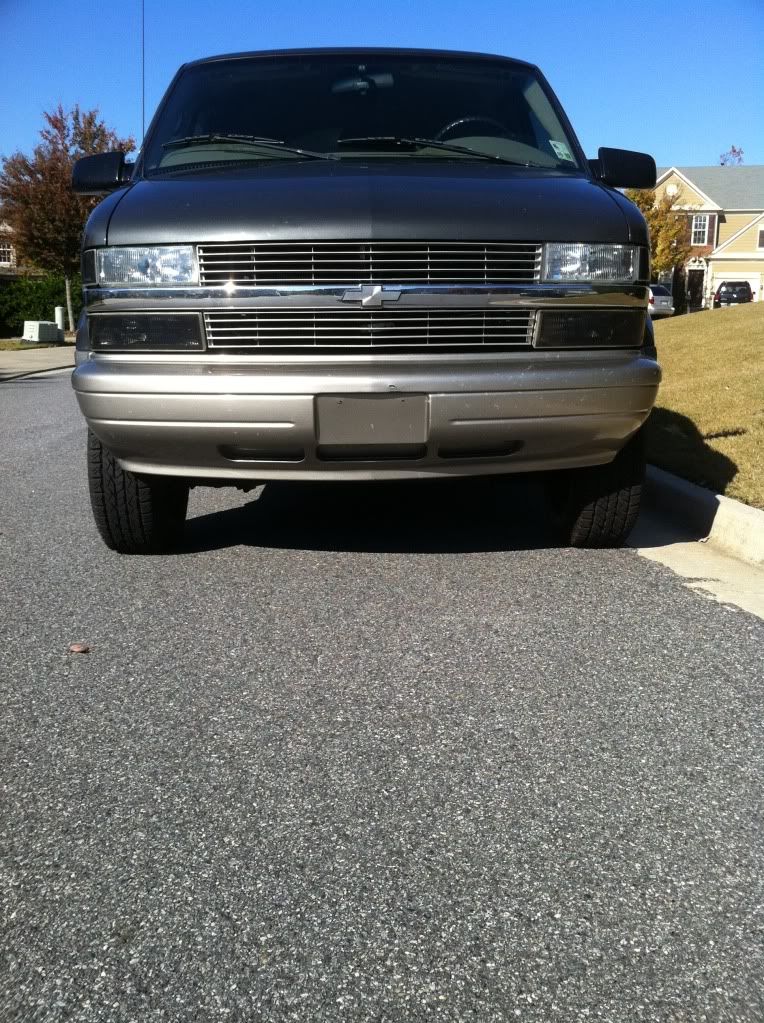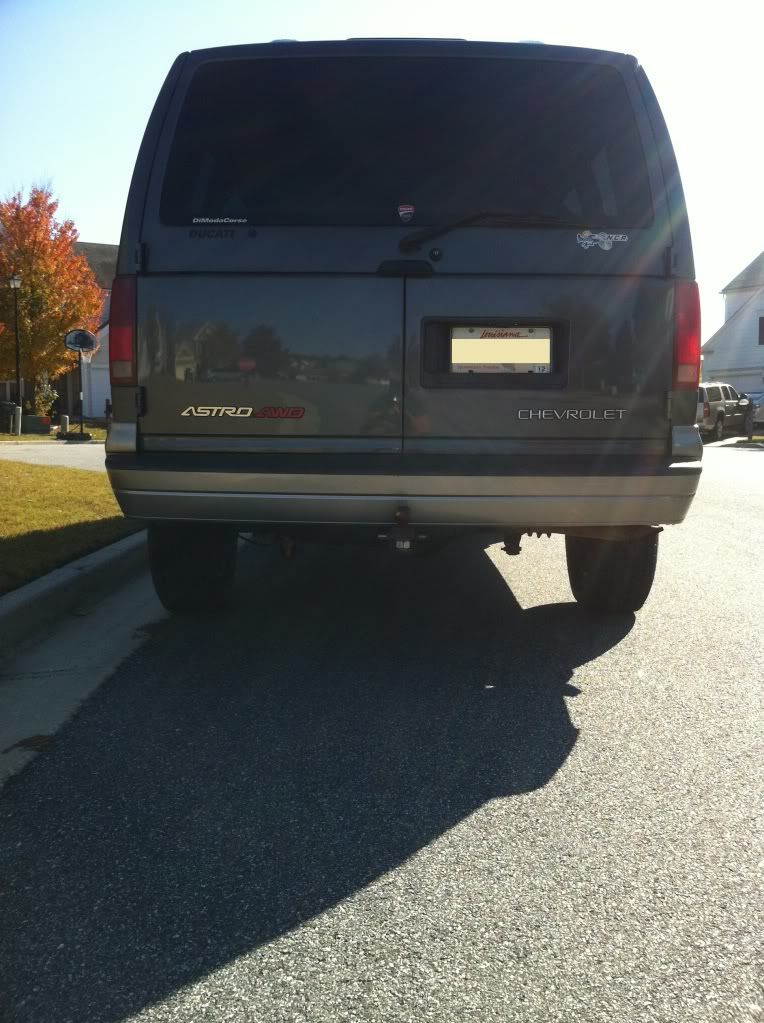 Next up I need to replace passenger side wheel hub and then I'll do add-a-leaf springs for the rear to firm up the back to better support load without sag.