I have read the "hot rodding a 4.3" and many , many other blogs bout how to make the 4.3 v6 run a little better.
i did (4) things last night and since I am a tad inexperienced I would like to know if what I did was good or bad to my motor and what not?
1.First I removed the aire intake tubing until i can install the ductwork to somewhere where more air flow would be better and also added a K and n filter(because thats all orileys had) and the retrictor thingy that opens up on the intake? i pryed that open so its open 100% of the time
I apologize for not knowing what all he parts are called so p[lease bear with me and hopefully some of the oics tell ya what ive been doing
2. On the drivers side crank case that tube here that leads from my crank case to my tbi that is suppose to reburn the oil gasses? well i didnt want my tbi getttin all filthy anymore so I unhooked it from the TBI and boucht some tubing and ran the exhaust under my van a ways down so the smoke would go elsewhere than under my hood.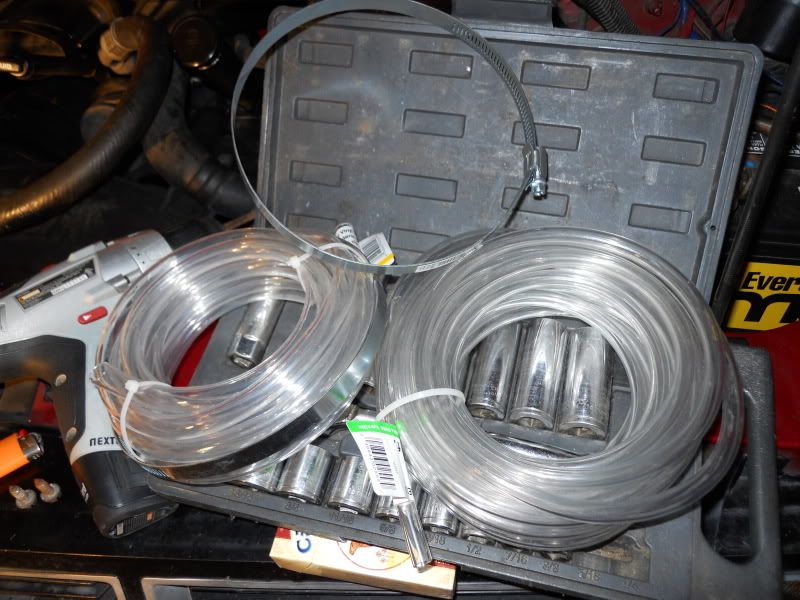 So basicly Im running the tubing well under the van from the crank case exhaust instead of the tibi
3.the right tube input on the TBI that leads to the right passenger side crank case that has suck-shun well I did this to that port on the tbi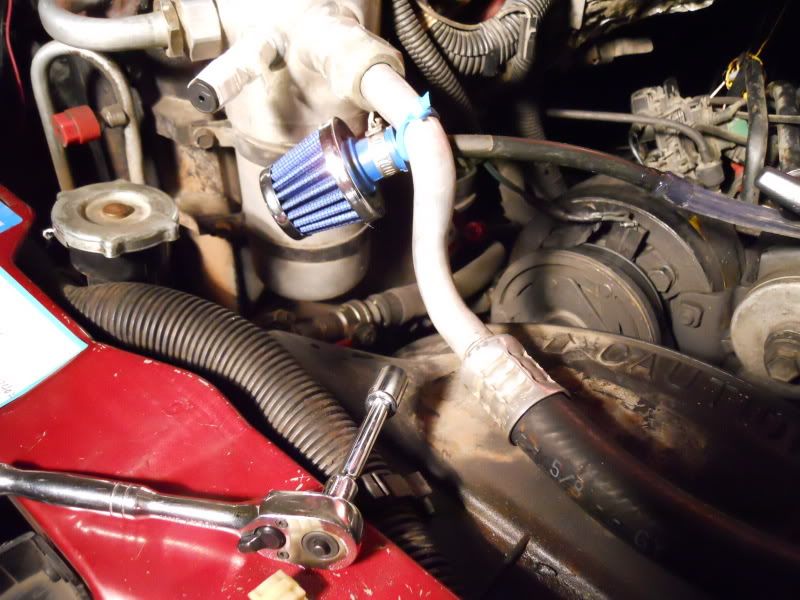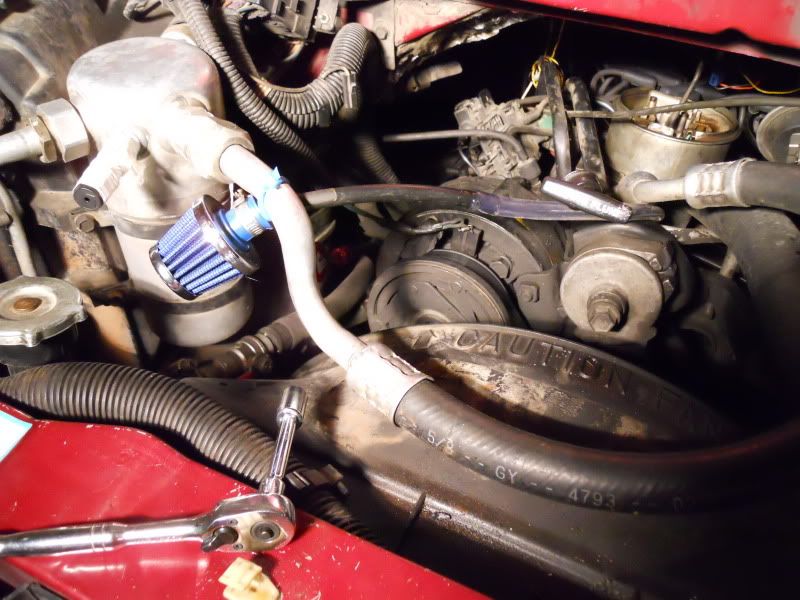 I plan on running it to a cooler place but this is just a test and is why im on this wonderful forum to ask these questions
4. Now we have that thingy thats lodged in the right crank case that make a rattling noice , PCV valve? and how I did the same to that port as i did with the drivers side crank case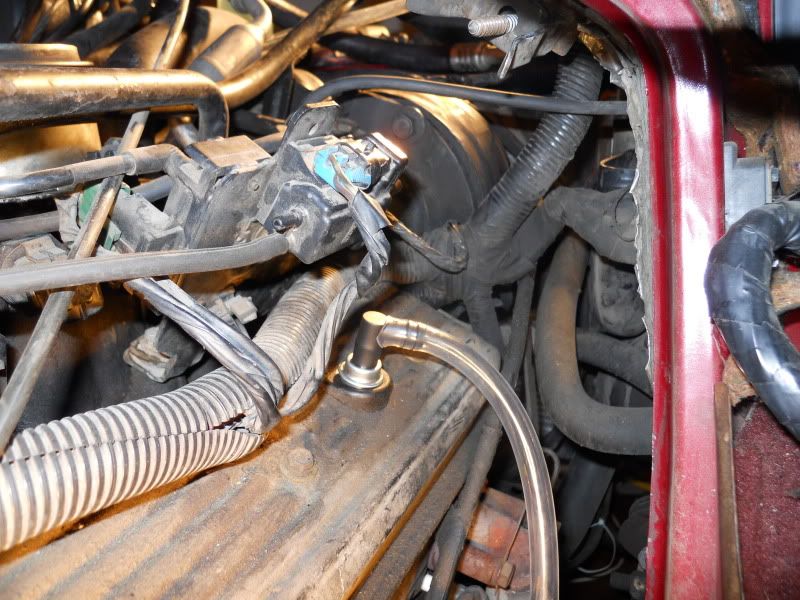 I have noticed increased horsepower. no gas smell and it seems that shes running very well. i do not have anything on the tbi port from the tube to the drivers sidfe crankcase sould i block that? of find a way to opus more air through that?
Any and all criticism is appreciated and all knowledge on this is helpful. im not looking to make this thing crazy fast of anything but just run as a good as it can for what it is. a ol 88 GMC Safari van hats lost a little kick over time
Thanks everyone in advance