I'm not the first here to do this conversion but I always find redundant info and tons of photos never hurts. I'm not ready to do the swap yet due to weather conditions outside but the parts have arrived and I wanted to show them. I'm converting my 1997 RWD van to discs from drums. I had already upgraded from stock 9.5" drums to 11" drums.
My Order Details:
------------------------------------------------------------------------
Quantity: 1
Item: Disc Brake Kit Rear - 1 (Single) Piston with 10.5in Rotor
(A117-2)
Rotor Upgrades: Big Bite Cross Drilled and Slotted Rotor
Upgrade($100.00) (99901)
Unit Price: $840.95
Total Price: $840.95
------------------------------------------------------------------------
subtotal: $840.95
Ground shipping is about $60 within the USA. Don't bother with any expedited shipping since these folks take 7-10 days to process and ship your order. By then whatever hurry you were in for this kit has already subsided or you died from spontaneous human combustion (I almost did). Summit Racing and Jegs often offer free shipping on this kit but it may take months longer to receive. I ordered direct from SSBC Performance Brake Systems. Note the extra $100 fee for drilled and slotted "upgraded" rotors.
Here's the Kit: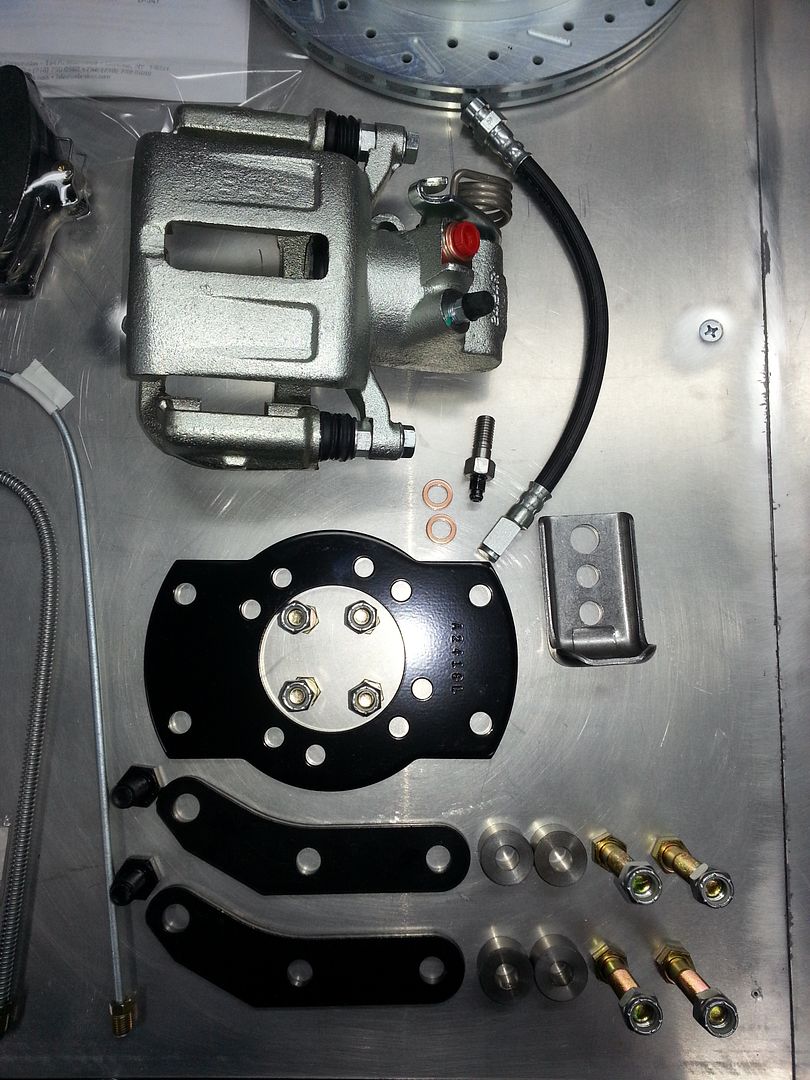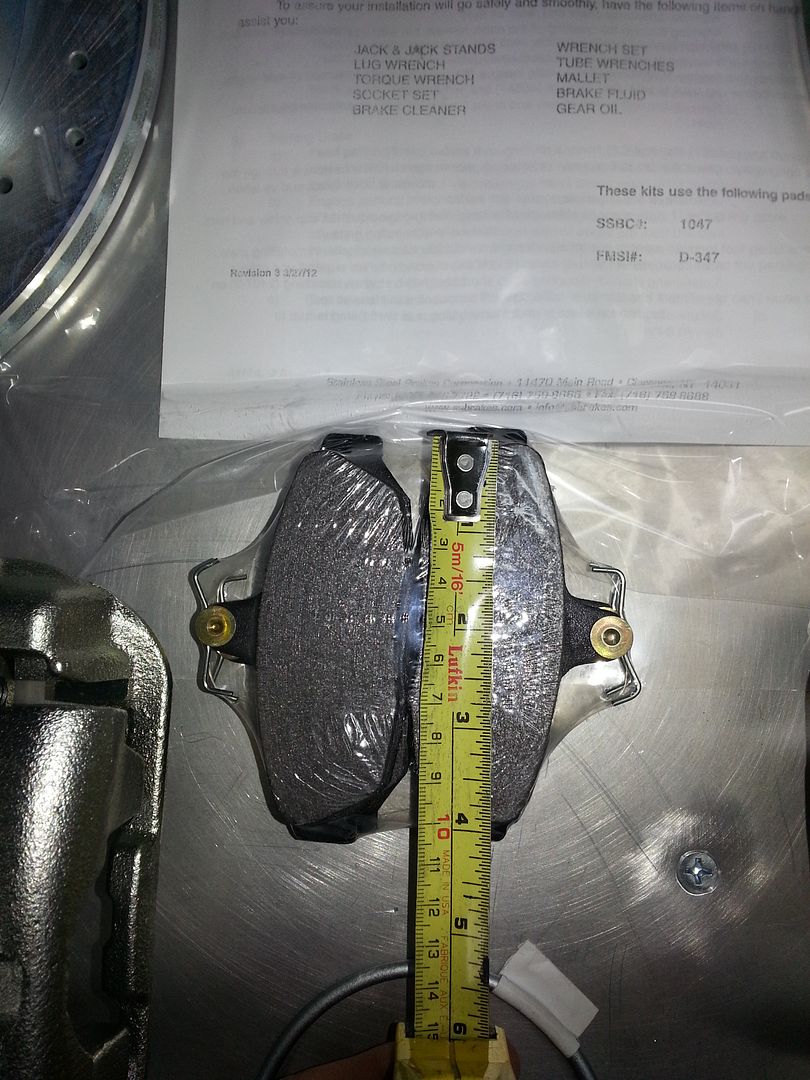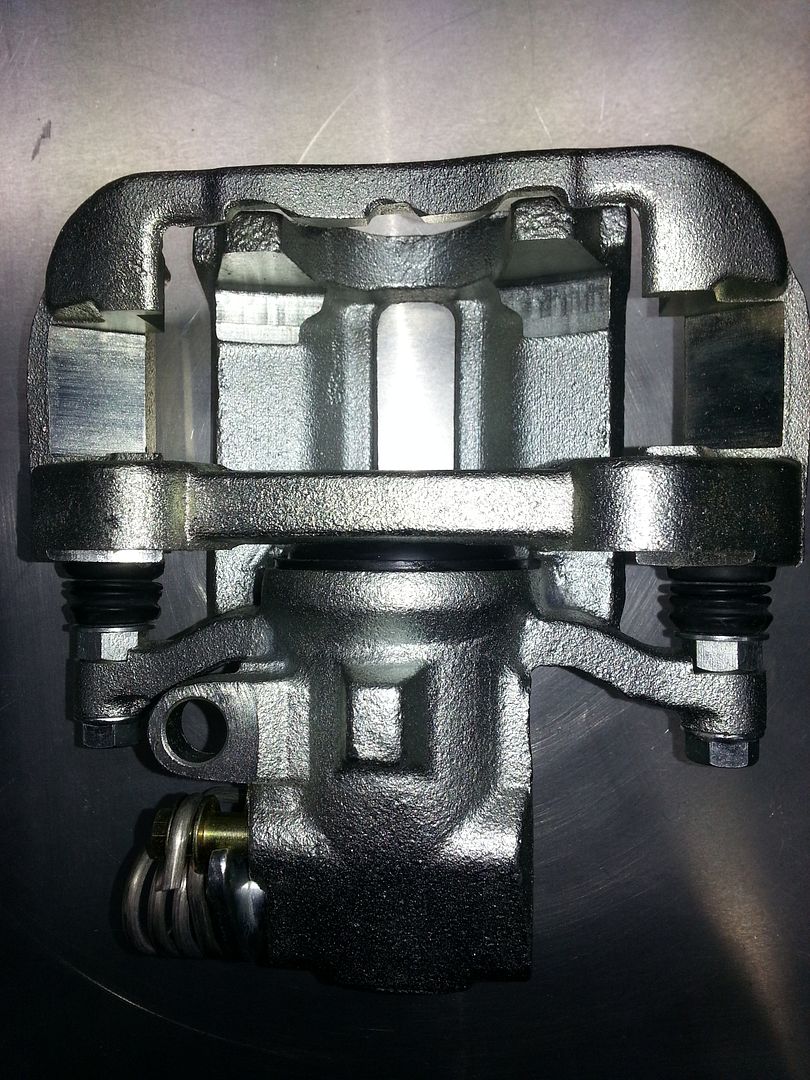 My first thought was the shoes look very tiny and the discs are not very thick! Hmmmm. I hope this system is up to the task of stopping my 35" tires
I'm also converting my front rotors to SSBC drilled and slotted. My front rotors are for a 1500 series Chevy truck, I'm not sure how they compare to stock. It's possible the 1500 series rotors and stock rotors are the same dimensions. Anyway, here are some comparison shots of my new front and rear rotors....
Rear on the left: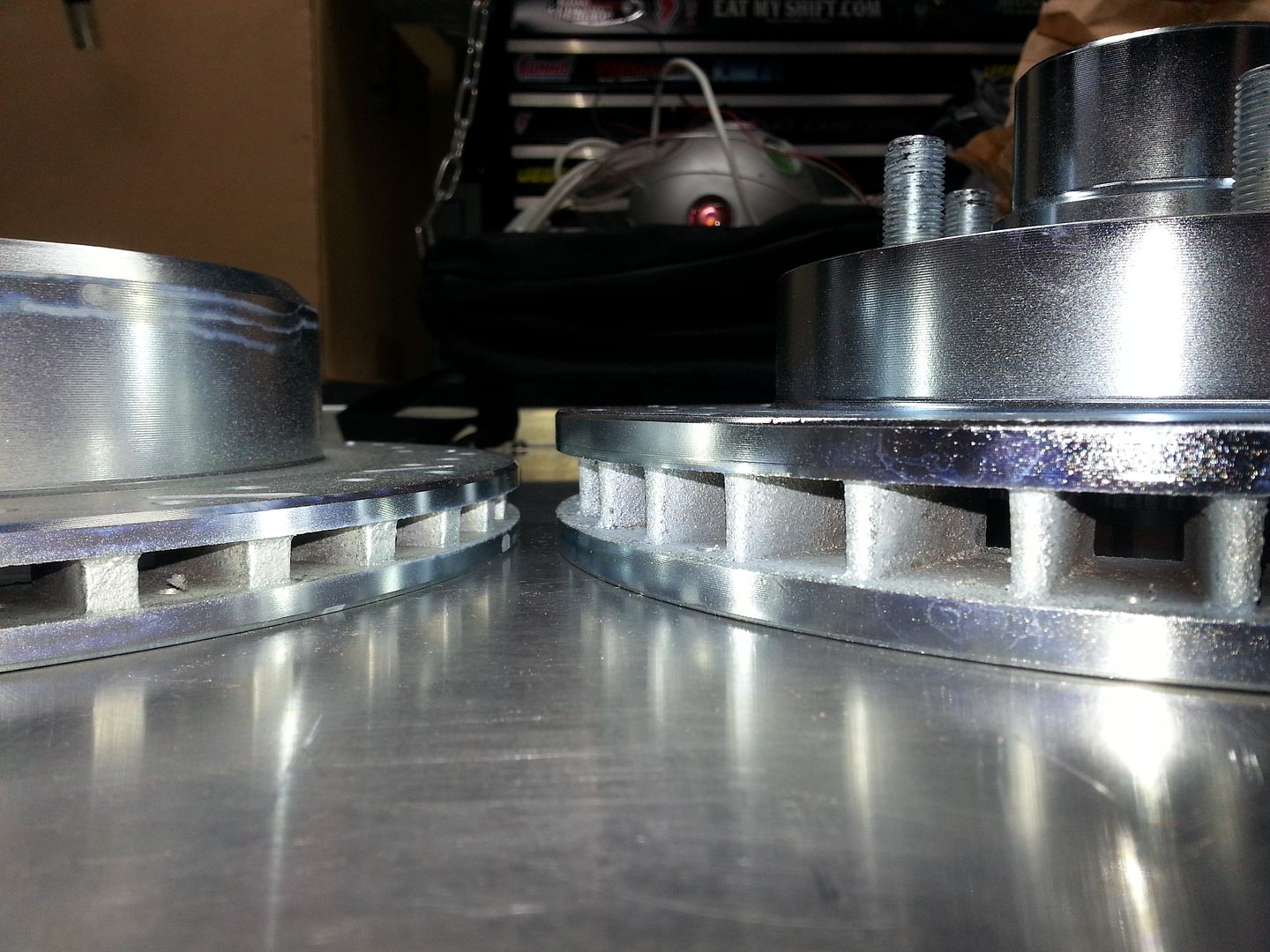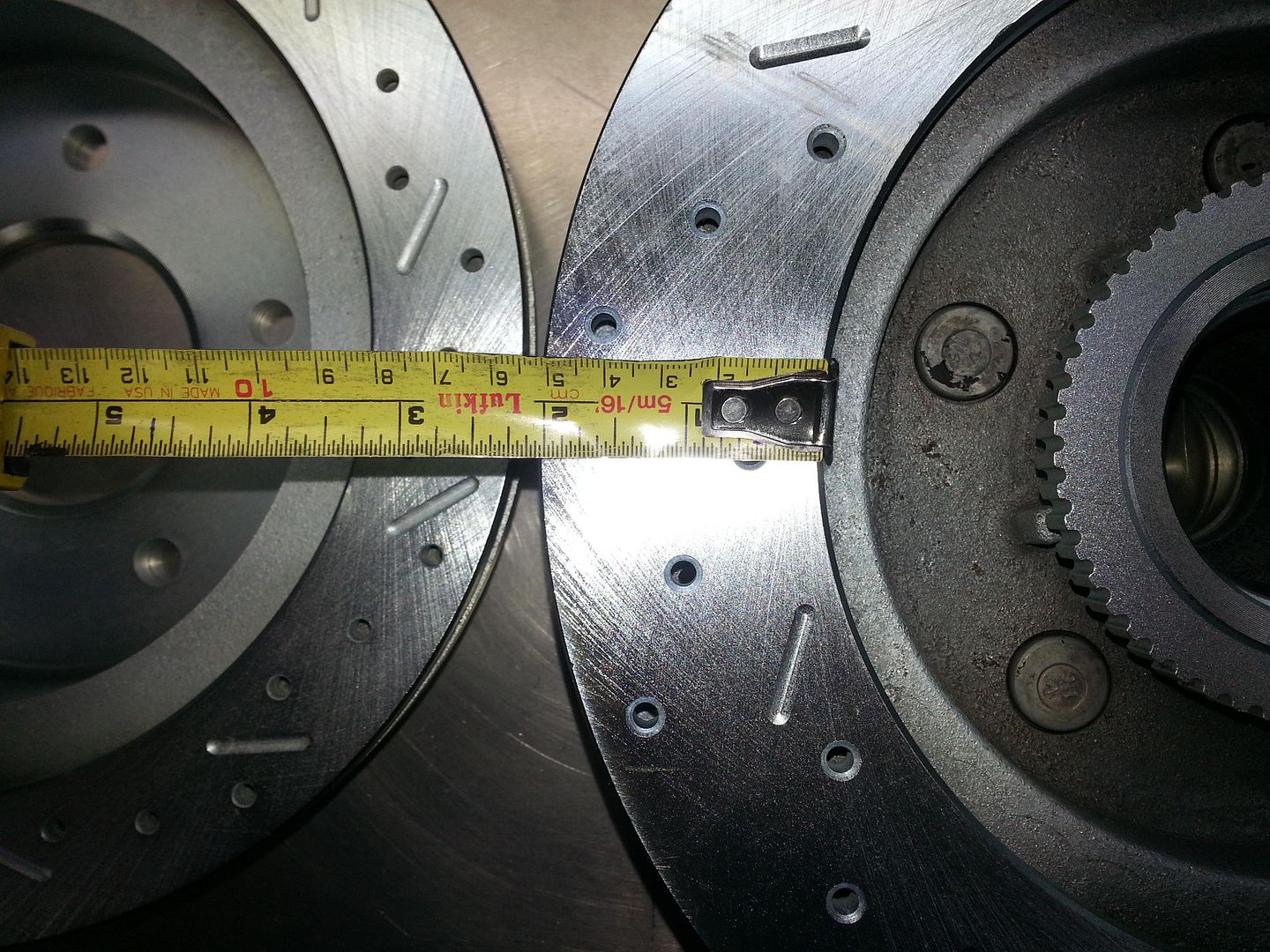 Rear on top: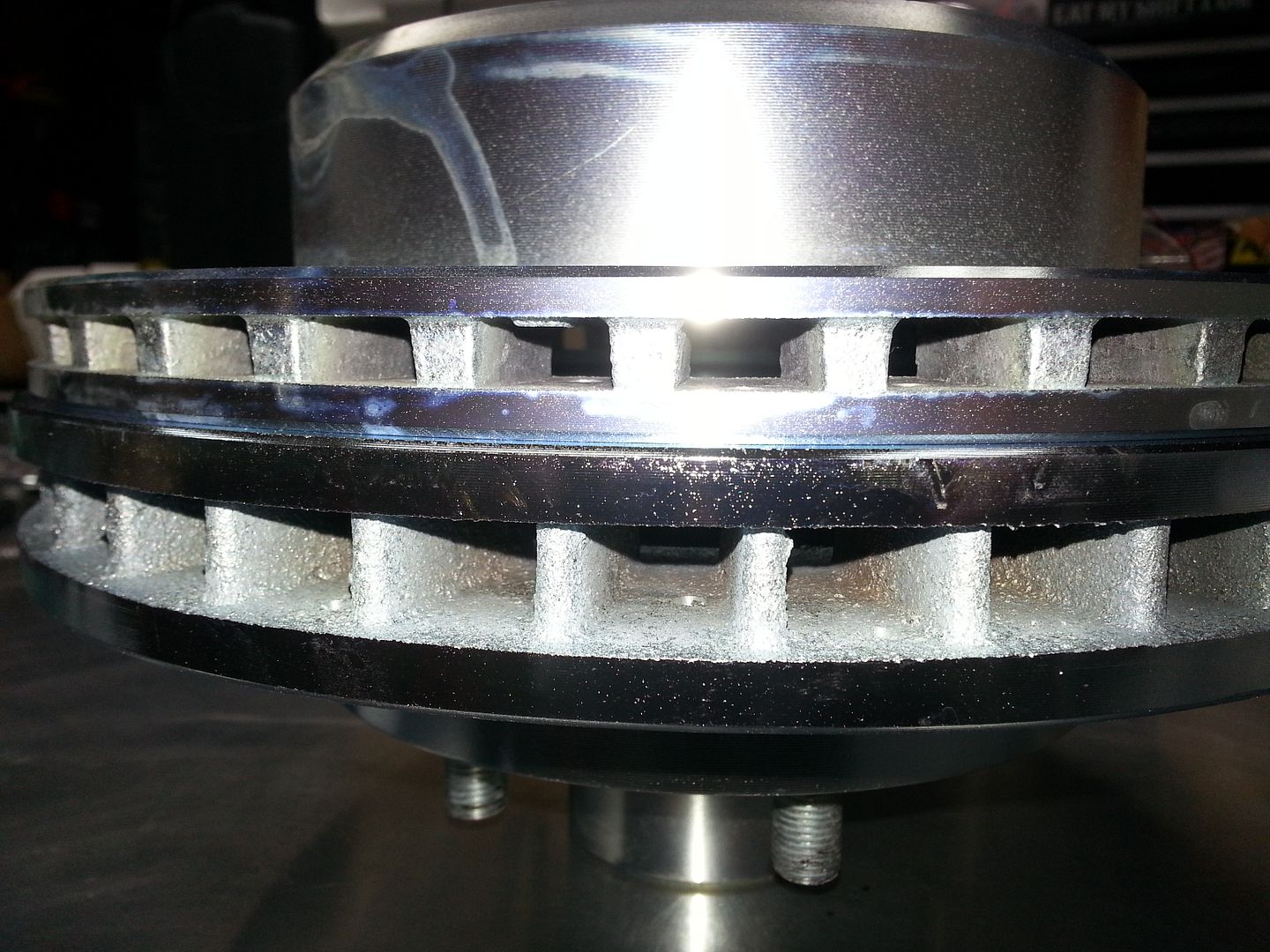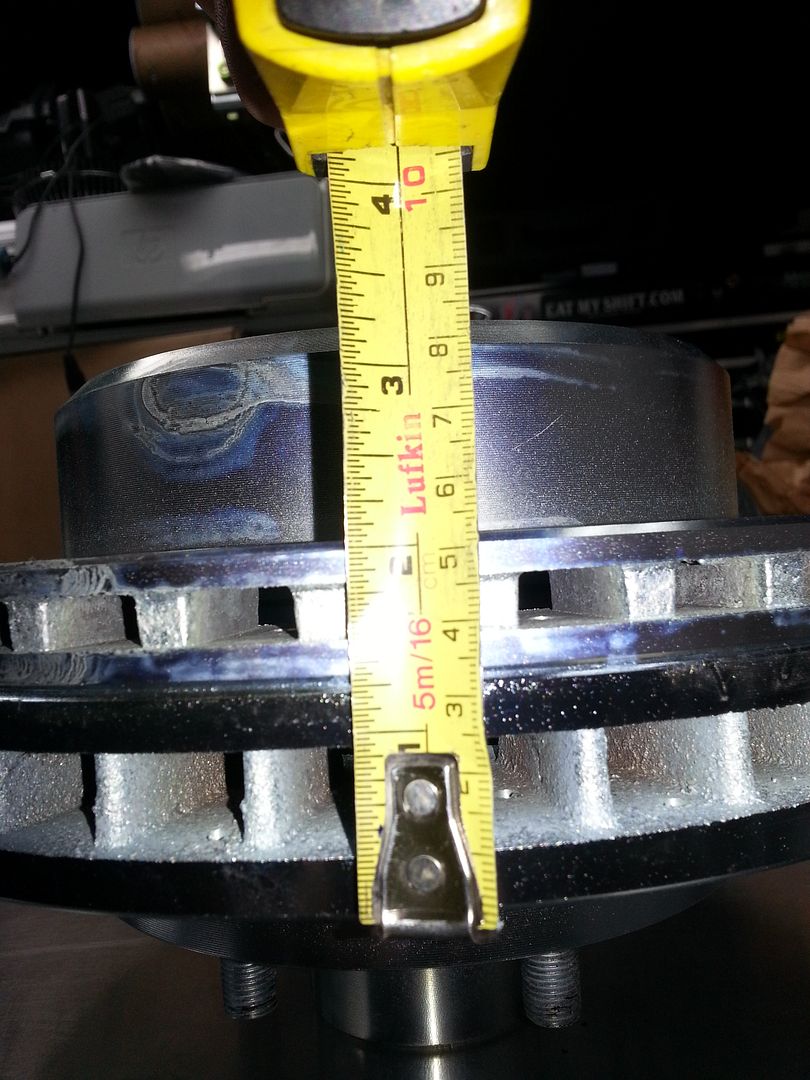 The rears are slightly smaller in diameter: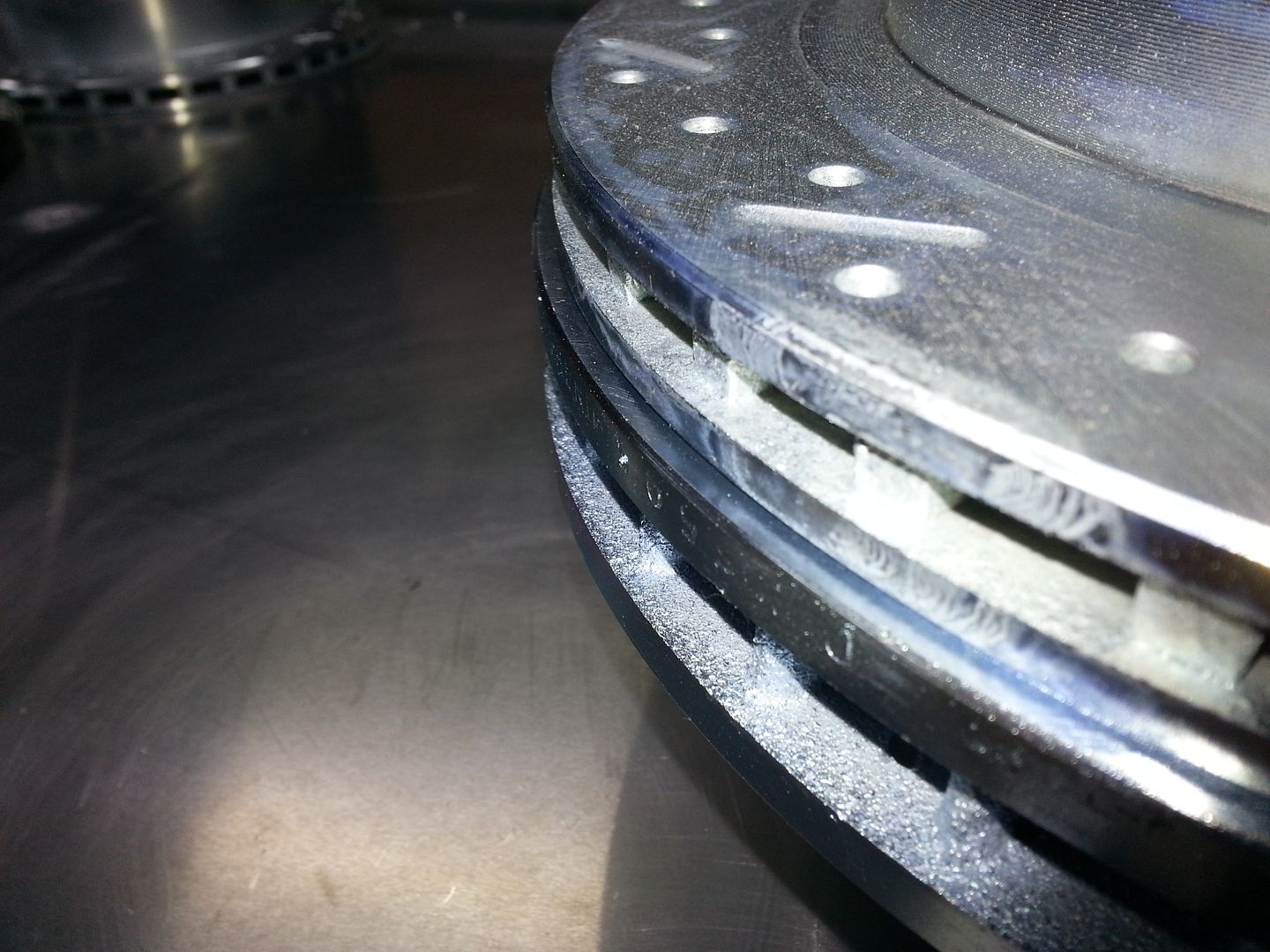 The front rotors are NOT part of the kit. I had to buy them separately, roughly an extra $300.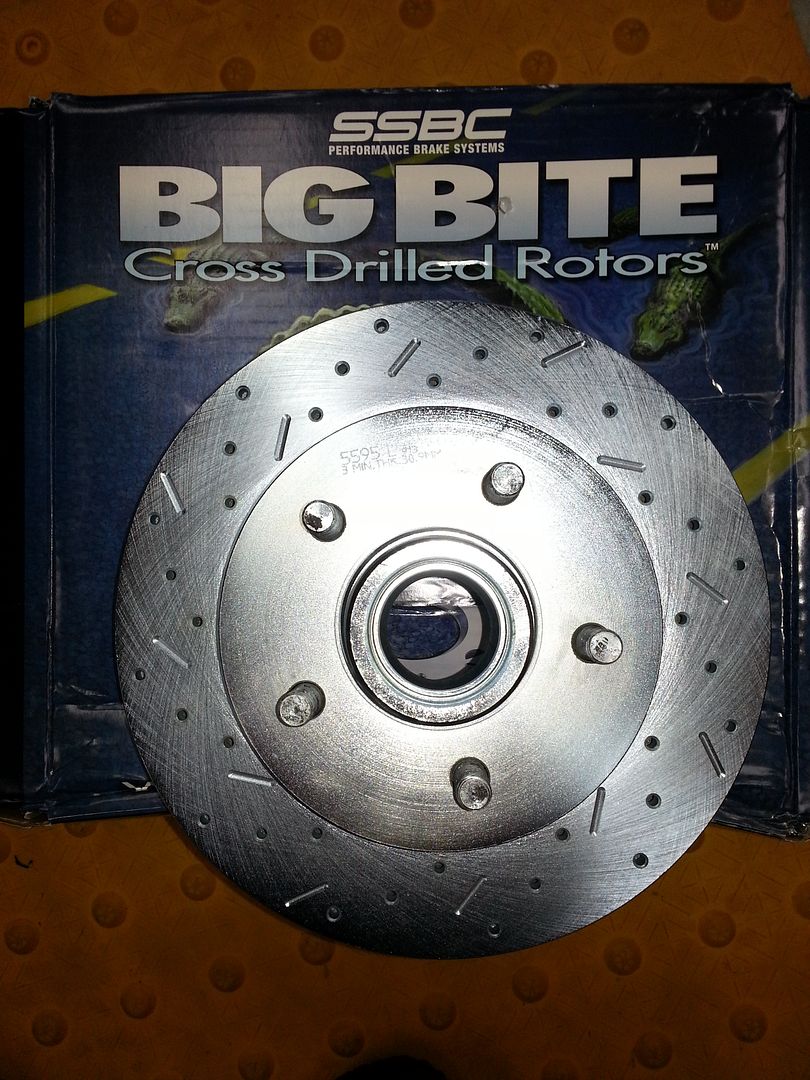 The front rotors are about 11.5":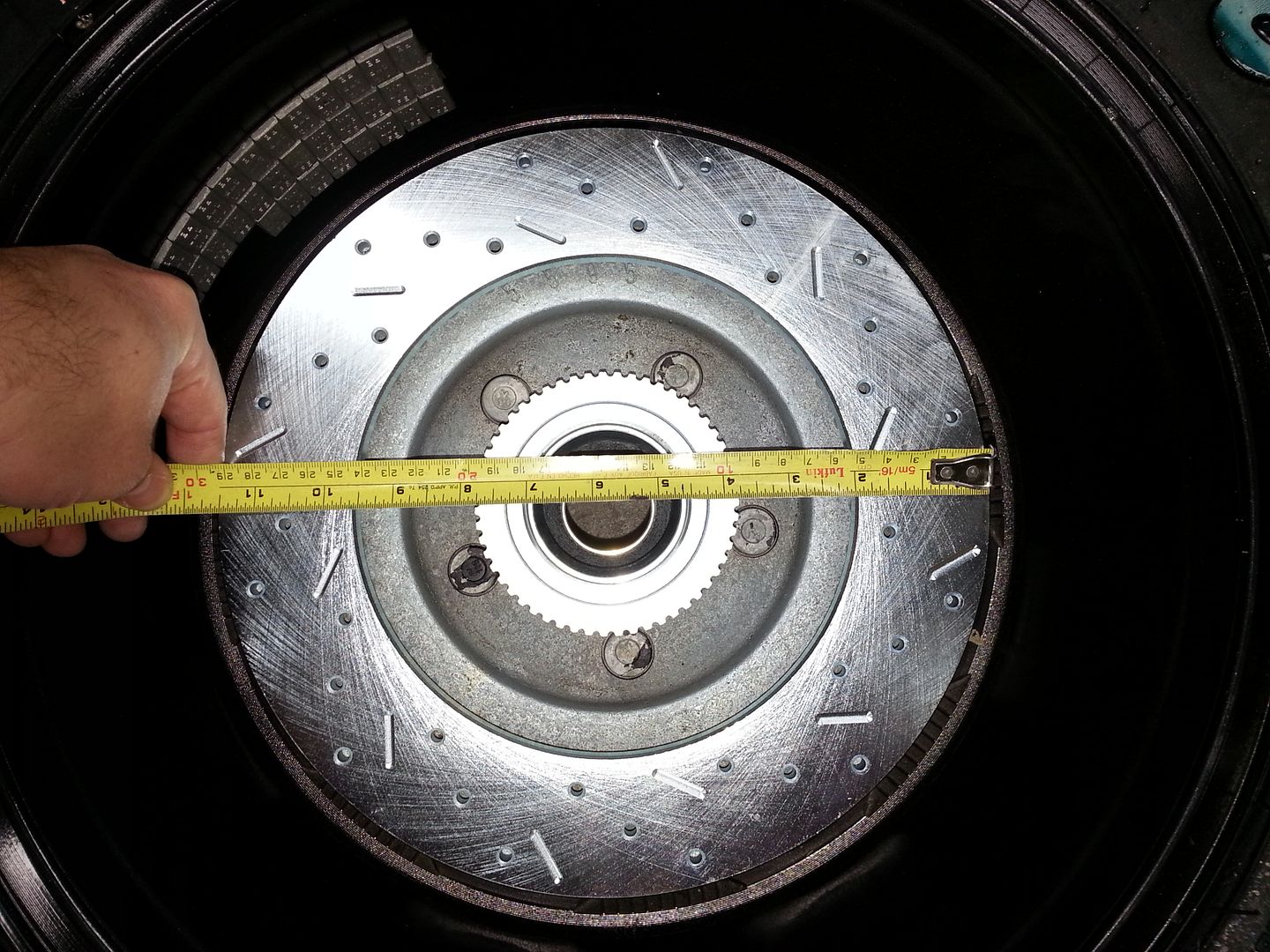 Seen here inside a 17" wheel: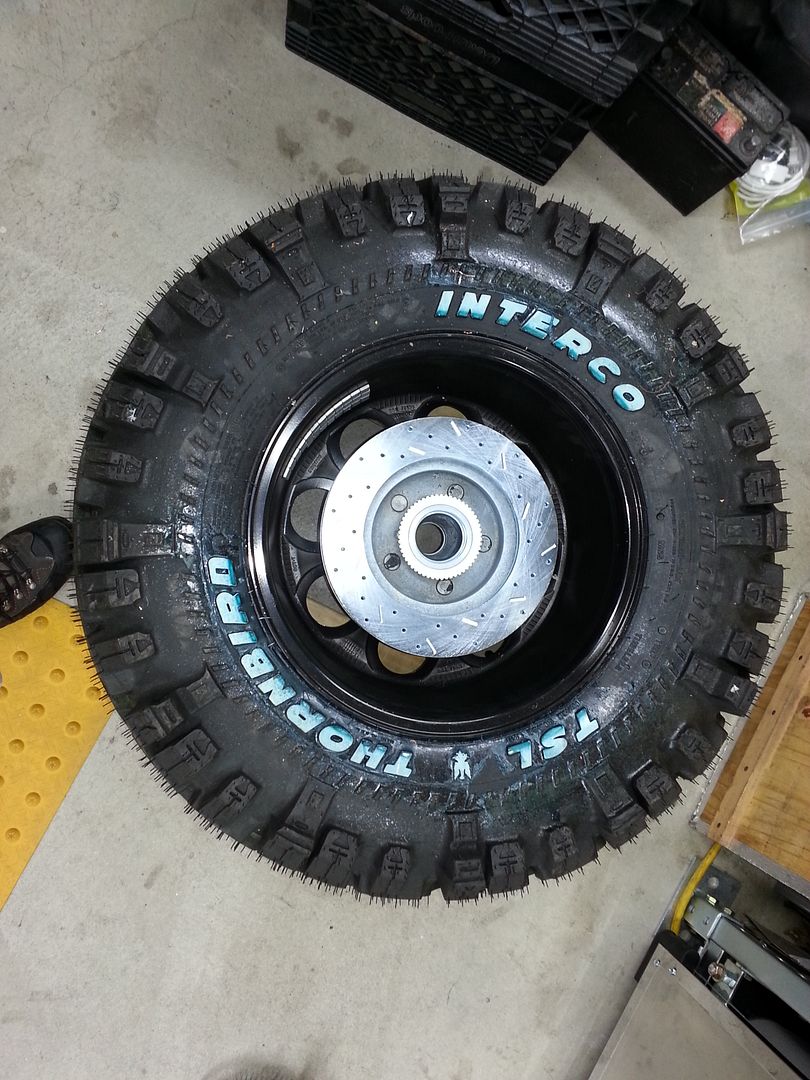 The rear rotors are probably about 11" in diameter. They are not 10.5" like the item description says.
I know the front brakes handle most of the braking but sheeeesh, the rear rotors sure look wimpy in comparison. The surface area and pads are so small!
I'm not upgrading my front calipers just yet. I already have 3500 series (1-ton) Chevy truck calipers up front. NOTE: Stock RWD vans cannot upgrade to 1500, 2500 or 3500 brakes up front without new spindles. I'm purposely not posting my front rotor part numbers so nobody orders the wrong ones by accident.
Before I do this swap I want to take some measurements on stopping distance with my current 11" drums. Weather permitting I will be posting pix of the work involved for the swap in the coming weeks...
Stay tuned.