September 4th 2020, 11:48pm
This is the oldest Maple tree on our property. This pic is taken from the neighbor's driveway, towards the house (that's my kitchen in the back right, what was the back porch and the '99 is there on the left). The flash-BOOM right after the one that killed the power, and shook the entire house, struck this poor tree. Blew bark up to 50' away, blew a basketball-sized hole in the ground where it exploded from the roots and scarred roots up to 15' from the base of the tree.
We had no damage whatsoever from the lightning or from the F1 tornado that destroyed a neighborhood a mile away, but the neighbors lost 2 TVs, an AC unit, a few chargers (they MELTED), an electric keyboard and a few other assorted electronic things. I have really expensive surge suppressors on the expensive stuff, plus battery back-ups on the computers and internet stuff. I'm going to assume those saved our toys...you get what you pay for. Plus, we have 2 ground rods for the house.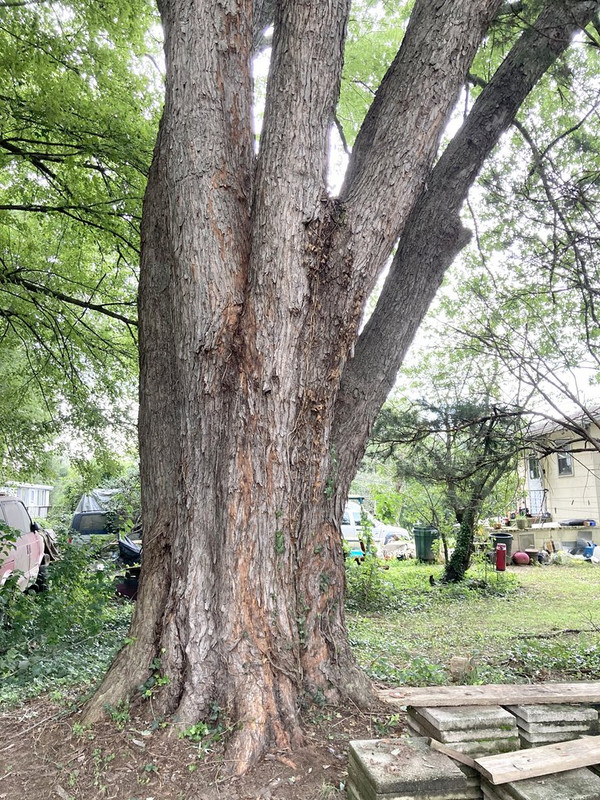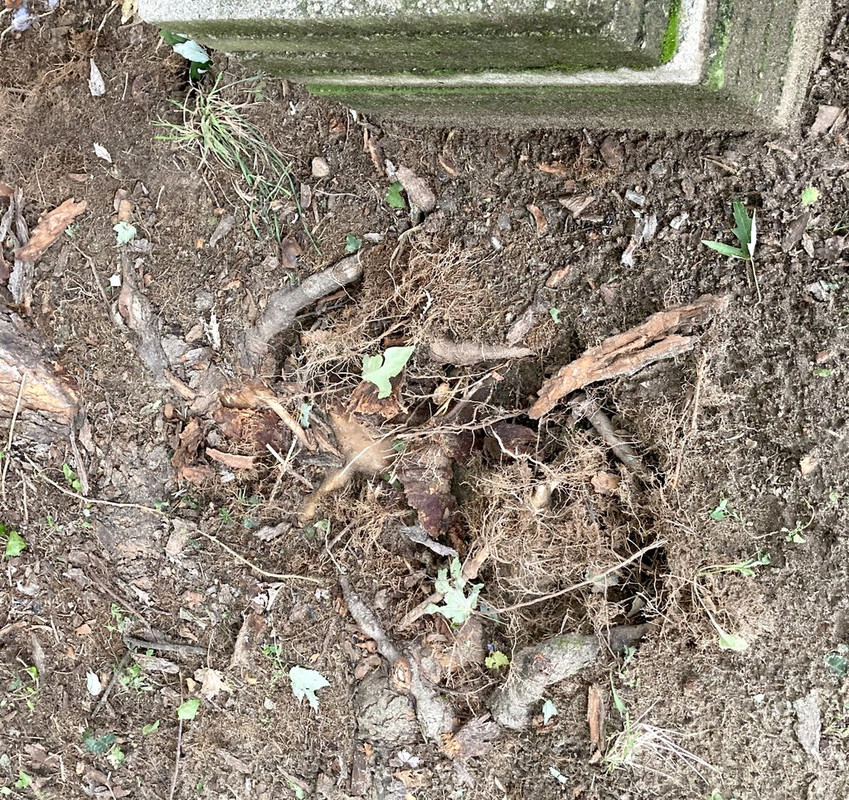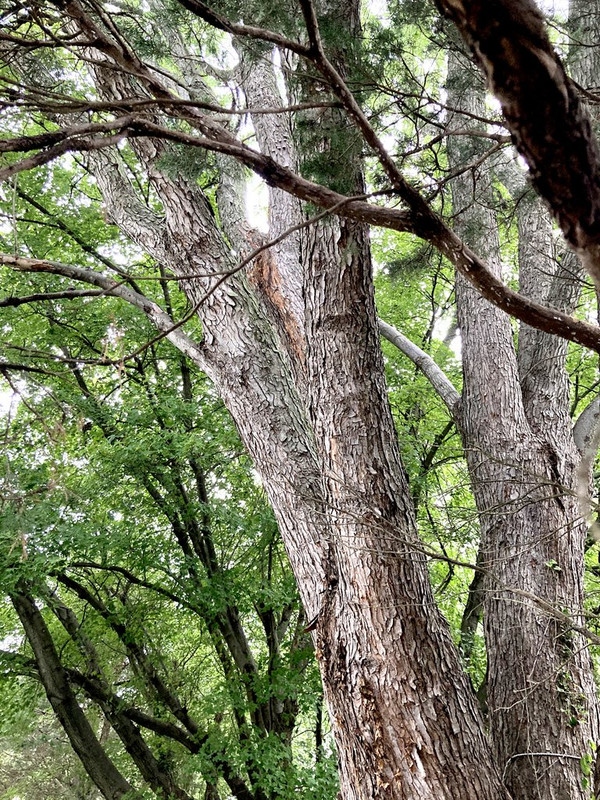 September 5th 2020, 12:25am
Bummer
September 5th 2020, 1:12am
I've got a whole-house surge suppressor in the breaker box and battery back-ups for the computers and all work great. Had a power surge with the generator last year (2019) when hooked up after our July tornado that burnt out the wiring harness on the dishwasher and cooked the garage door opener. There's now a surge suppressor wired into the generator breaker box to take care of that.
September 5th 2020, 1:44am
Turns out to have damaged the board in my husband's Icom (IC-7000, maybe?) ham radio. He didn't have the power supply properly grounded, and it flashed and smoked when he turned it on this evening. He never turned it on yesterday, so we think the lightning flash damaged it and turning it on finished it off.
The house stinks of burnt electrical. There's a large torched spot on the board.
It's the only damage we received and it wasn't plugged into any of the 'spensive surge suppressors or battery back-ups. So not my fault.
Did I mention the house stinks?
September 5th 2020, 2:27am
Was that yesterday? Didn't know about the tornado, but we had a horrendous thunderstorm here. Didn't last long but made a bunch of noise and shot out bolts.

And yes, cheap surge protectors really give you minimal protection. Best thing to do is unplug anything if severe surging is expected.

Glad to hear you weathered the storm.
September 5th 2020, 2:33am
Yep, that was last night.
September 5th 2020, 3:37am
There is no "surge protector" sold, for us quislings, that will protect our house,wiring,electronics.Look at the specifications of a surge protector,vs, what the energy a lighting strike does. BUT, they can help, in a remote strike situation.I have sen this a lot, on Ham radio sites,where they expected miracles from a 150 dollar protector.Yes,I am familiar with these things, and also familiar with communications tower grounding.In most homeowners cases, more ground rods,in proper soil, is the best,but surge protectors can help a bit.I have surge protectors on my ham radio stuff, and my pellet stoves,but I unplug them when lightning comes in,and i also make sure the plugs are at least 1 foot away from the outlet.Lightning is very strong.
September 5th 2020, 5:05am
Boy, Leeann, when it comes to trees if it weren't for bad luck you wouldn't have any luck at all. Are those surge protectors a sort of sacrificial thing; no more good after taking a hit? Too bad about the power supply for the Ham radio, lesson learned I hope? Glad you guys are ok, that's the most important thing!
-M!ke-
September 5th 2020, 6:07am
Leeann_93 wrote:Turns out to have damaged the board in my husband's Icom (IC-7000, maybe?) ham radio.
Yowza. Now he got bacon.
September 5th 2020, 2:37pm
We have a ground rod just for the antenna. He normally detaches the antenna and unplugs the Icom's power supply when a storm is headed our way, but didn't for some reason, despite knowing that strong storms and tornadoes were possible. The lightning struck the tree about 50' from the house. We got lucky that the power board for the Icom is the only thing that has any damage whatsoever, considering the damage next door.

However. It's not as bad as he thought. It's on the power inlet side, not the ground side, and 2 little capacitors turned into smoke. He's been texting with his electrical engineer friend all morning (after sending pics and schematics) and he's going to test the board with a battery and a fuse.
September 5th 2020, 2:49pm
Just Wow.
September 5th 2020, 3:13pm
I knew it was an IC-7 (something), but I was slightly off.




There was a pair of teeny capacitors there, just like the pair next to the charred spot.
September 5th 2020, 4:27pm
That could have been so much worse, I'm glad to see it wasn't.
September 6th 2020, 12:08am
Yeah, it could have been so much worse. Even better, he found a known good, used board on eBay so it's on the way.