Ithought I wanted chrome but I guess I was wrong.
So Im looking to sell my less then a week old chrome wheels. They are a front wheel drive wheels but I have adaptors that will convert a 5 x 5 and a 5 x 4.75 to a 5 x 114.3. Wheels are perfectly balanced, my van is lowered so they do NOT rub anywhere.
Tires are 225/50 for the front and 245/45 in the rear, exact same heigth just wanted the rear ones a lil wider (Thanks Jim)
Im looking to either sell them outright for $700.00 with the adaptors
or
Trade them for a nice set of wheels, I would prefer black or silver or machined......something 17 inch or bigger.
let me know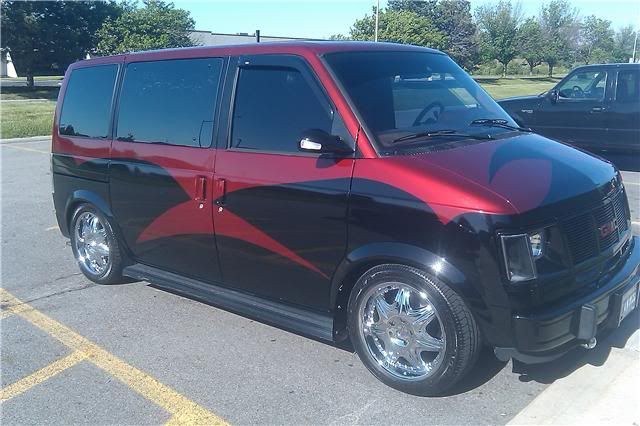 Email me at
[email protected]
or call me 740-701-2538