I finally made some measurements and consolidated some of my posts from other threads. I have no way to verify if all vans have the pump located in the same spot. These measurements are for my 1997 GMC 2WD Safari. ALWAYS DRILL A SMALL PILOT HOLE TO VERIFY THE PUMP IS WHERE YOU THINK IT IS.
Measuring on a straight line from the corner created by the fender well and drivers side wall of the van, the center of the fuel pump is located 24.5"away from the wall and 8" forward from that line towards the drivers seat: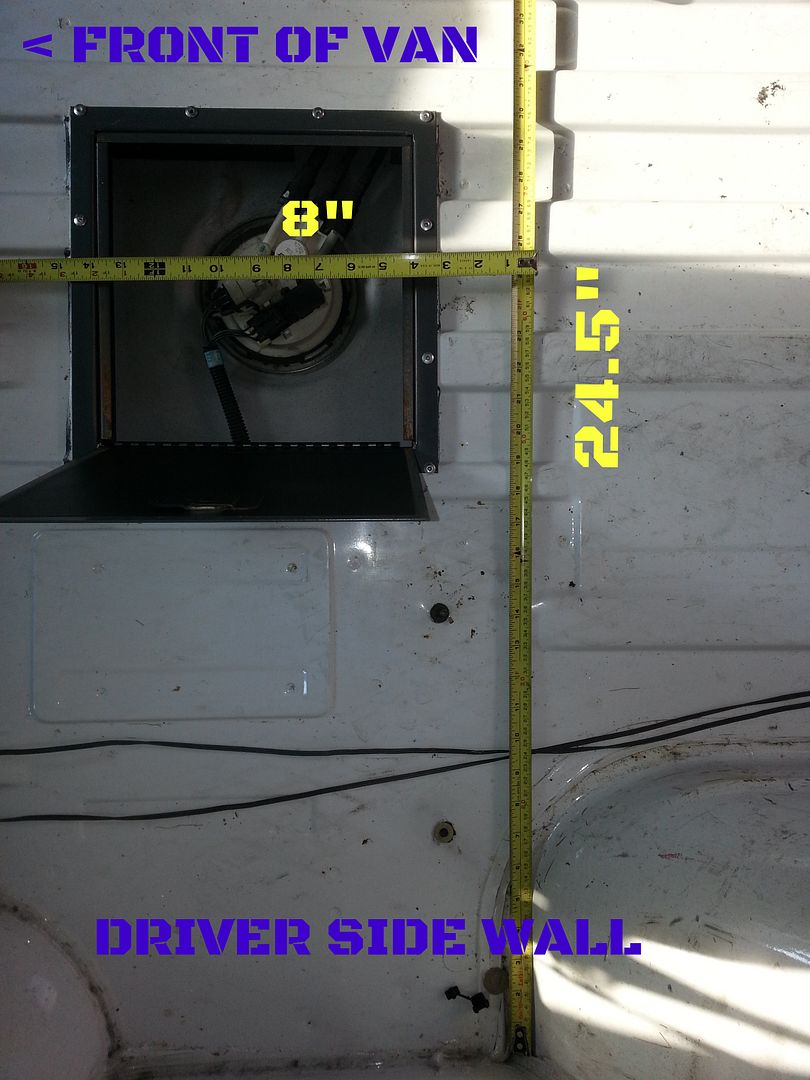 A closeup: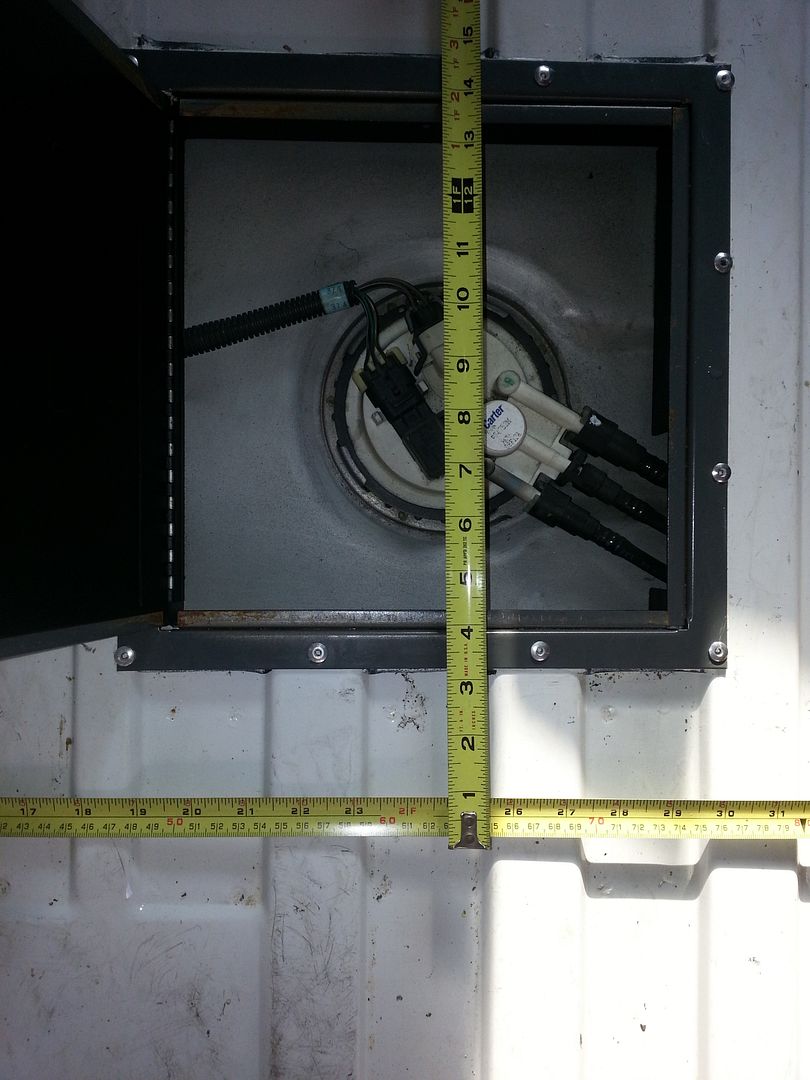 If you would like to install a hatch door like this they are available from McMasterCarr p/n: 8143A14 $32.10
I drilled a tiny pilot hole to get an idea of the placement and then I dropped the tank. I had to drop the tank to do my last lift so I figured it was a good time to cut a big *** hole in the floor. I got underneath the van and saw where the foam that's on top of the tank had contacted the floor. It was a no brainer to find the center between the rub marks. The hatch cutout is 10 3/8"x 10 3/8" and floor channels didn't allow me to perfectly center the door but it was close enough for me! I wanted to be sure I had a raised section of the floor on both sides of the door frame so I could secure it with rivets.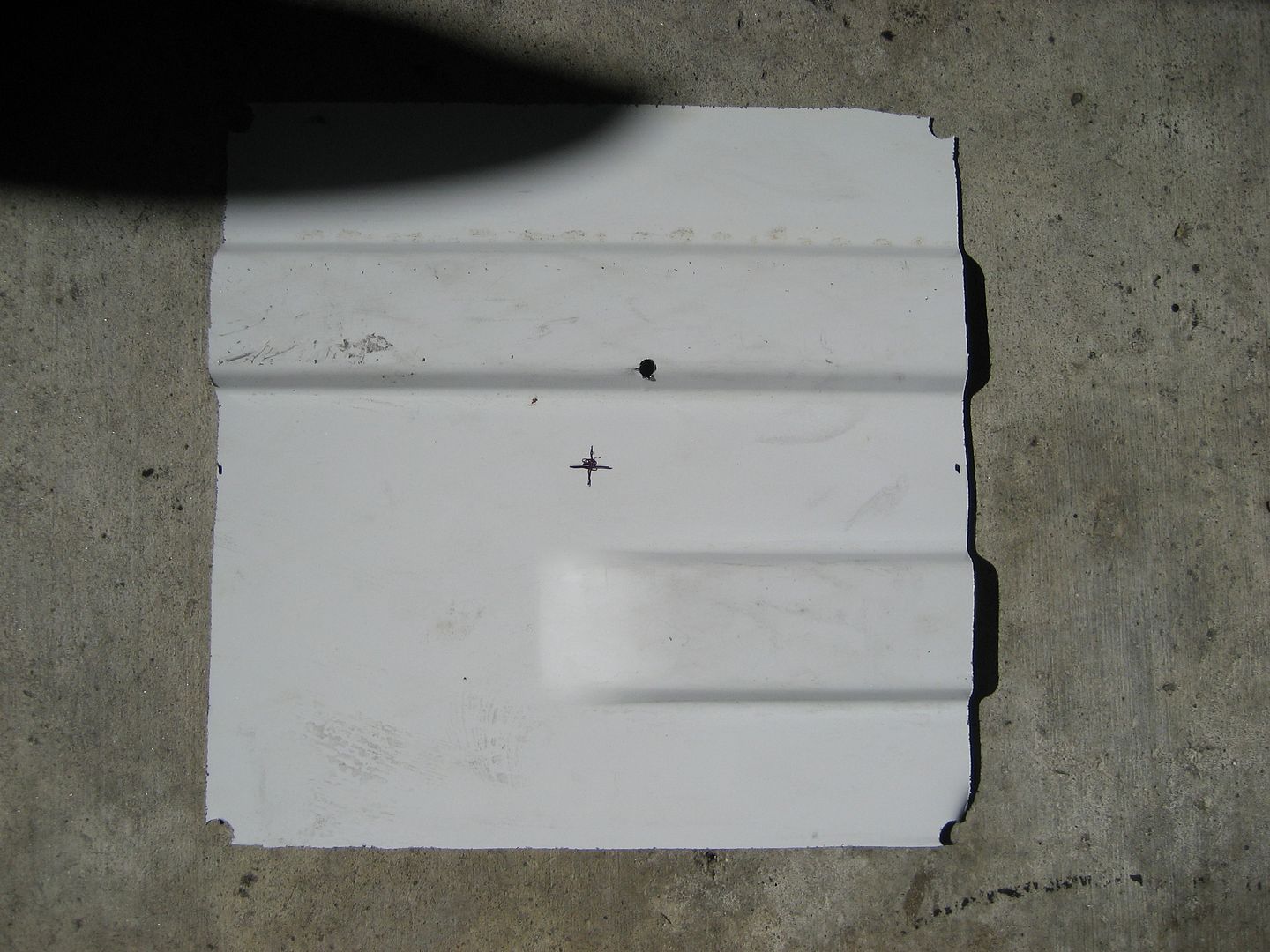 Some vans have a steel firewall plate on top of their tank. This is one more piece of steel that needs to be cut through if you decide not to lower the tank. Here's what it looks like: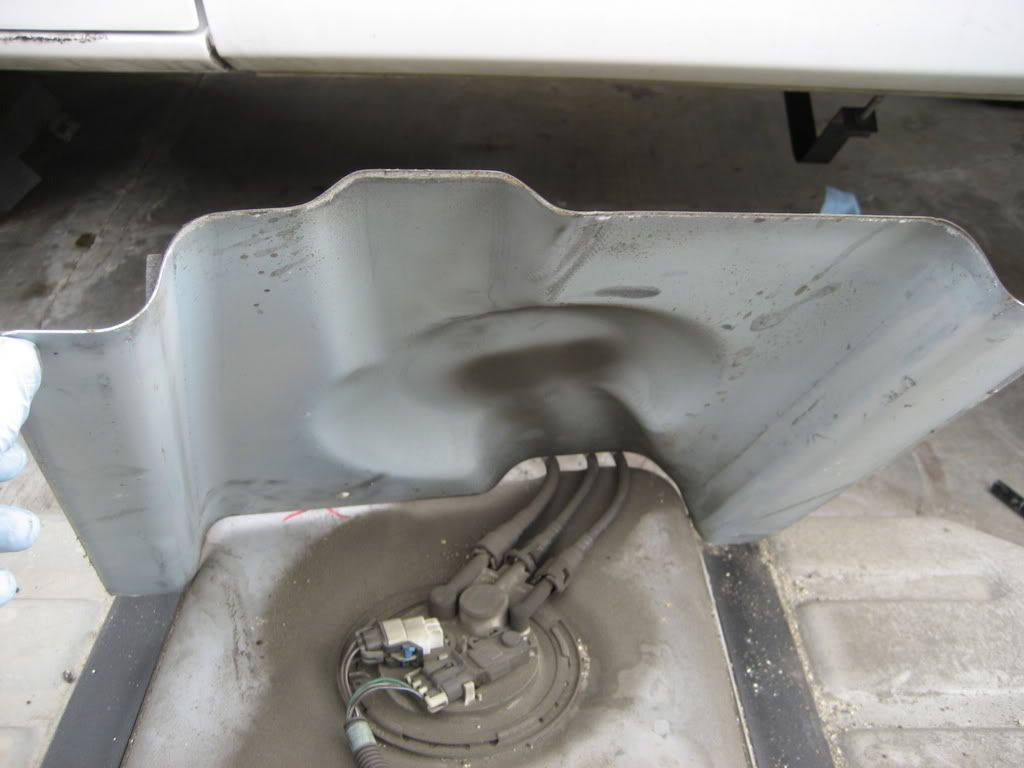 It is possible to cut through both plates from inside the van if you are careful. However, since we are dealing with heat, sparks and a flammable substance nearby.....I RECOMMEND DROPPING THE TANK BEFORE CUTTING! Dropping the tank a few inches will allow you to remove that firewall plate if you have one and will also prevent you from cutting into the tank or fuel lines.
I ditched the firewall thing that was on top of my tank (the extra piece of steel that not all vans have) and had to add 1/4" plastic shims to space the tank a bit lower. The frame on the hatch is a little too deep and will crush into the tank when the straps are tightened up. You could also trim the bottom of the hatch but that's a hell of a lot more work.
Spacers: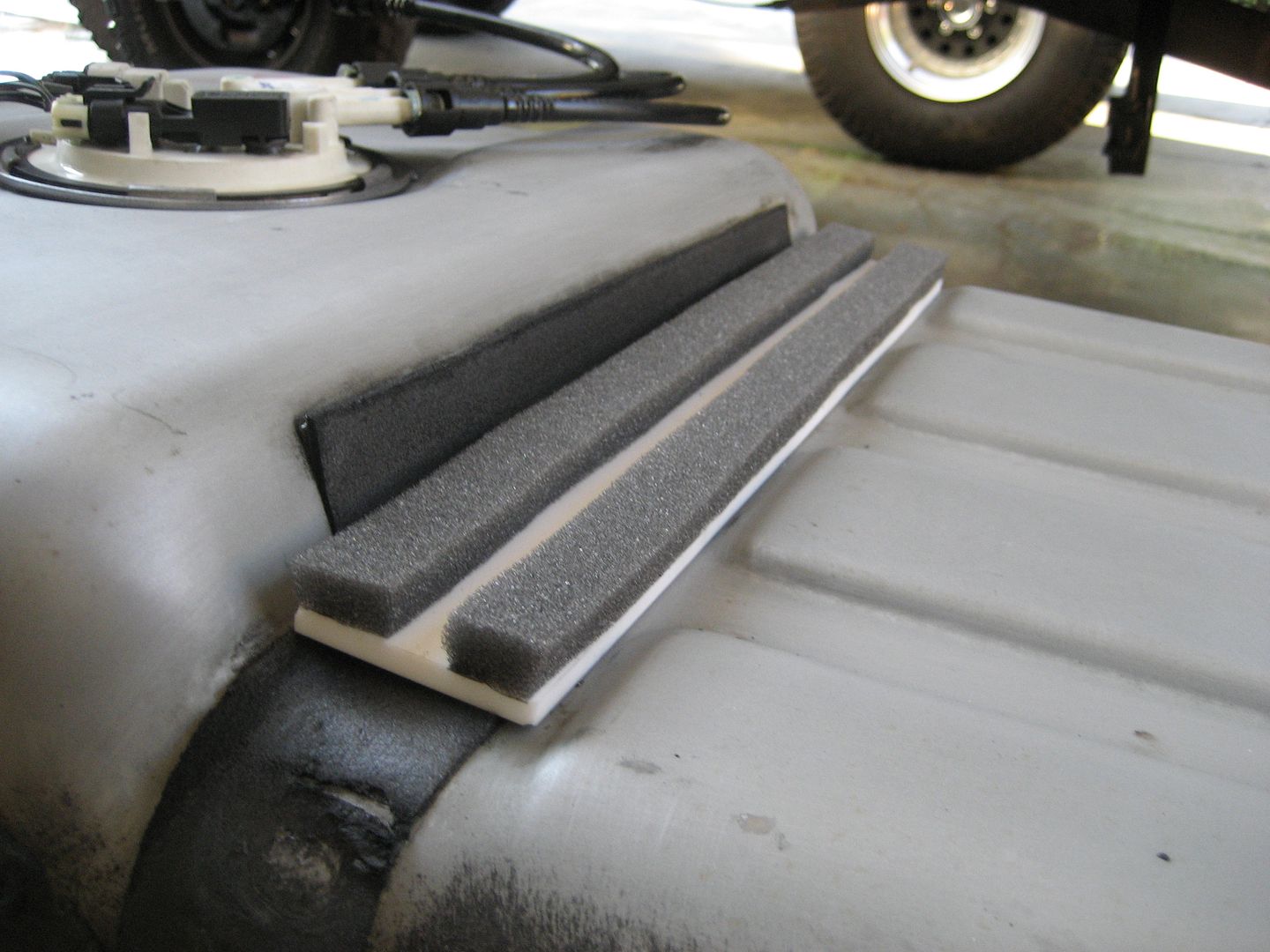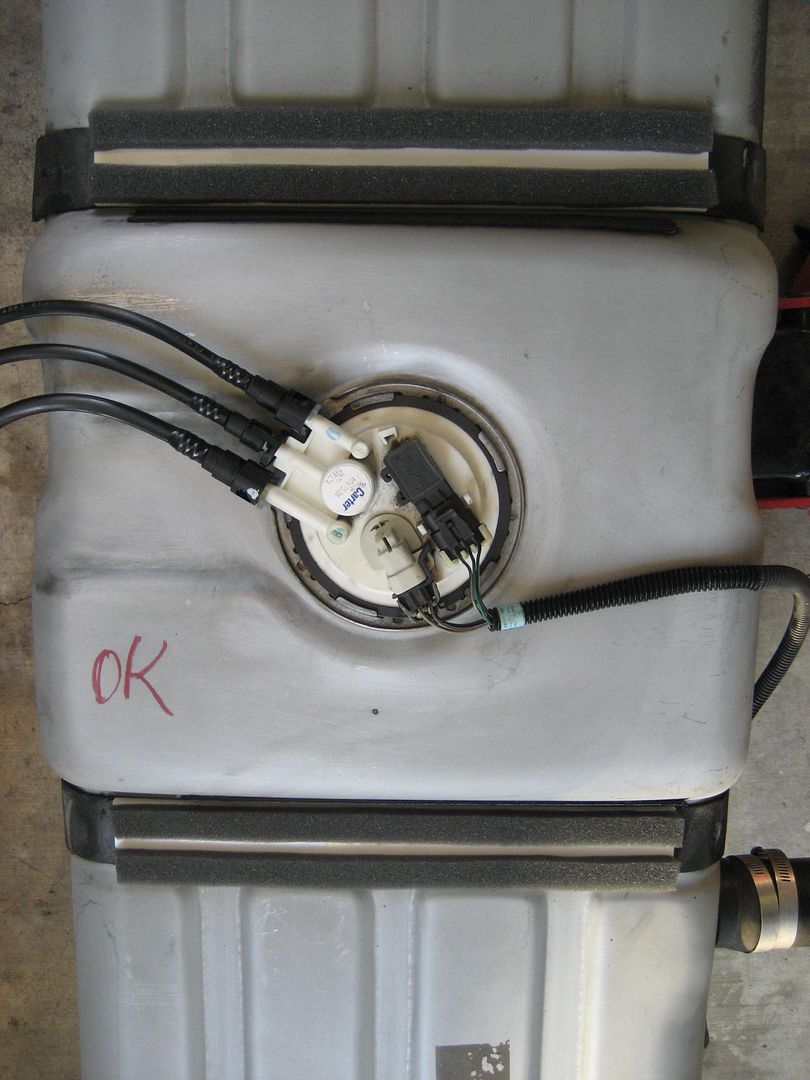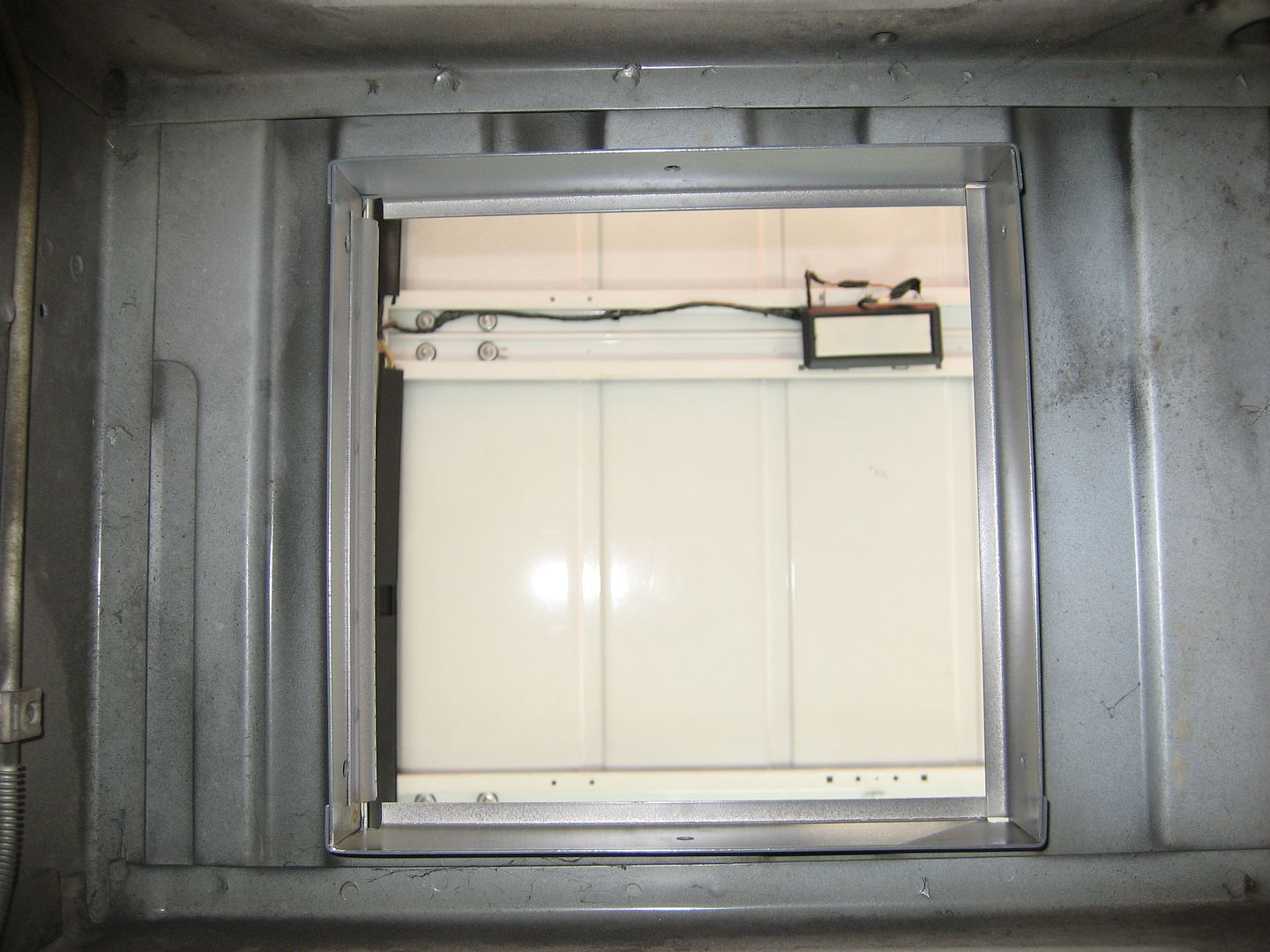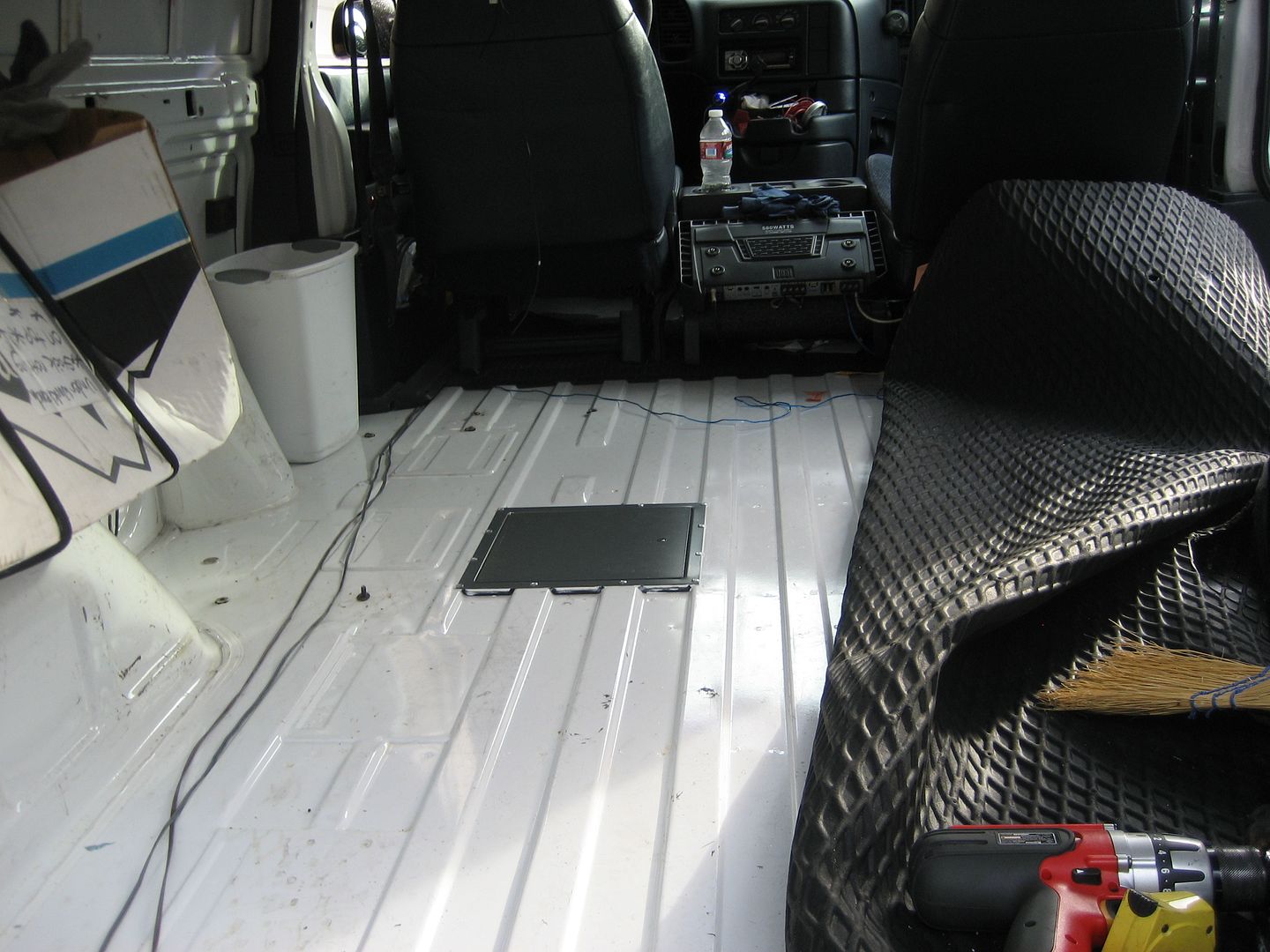 To fill in the gaps under the frame I used heavy duty weatherstrip foam and polyurethane sealant.
The next time my pump dies I'm expecting to spend about 20 minutes replacing it.